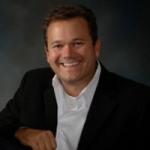 James Howard has been a radio personality for WDEF Sunny 92.3 since 1993, and has been Luther's sidekick on the morning show since 2001. He has been a Chattanooga resident all his life and has shown his love for this community in many ways.
James is a commercial rated pilot and uses his love for avaition as a creative learning tool to help area students get excited about math and science. Being a volunteer pilot for the Coast Guard Auxillary, James has a true heart for our armed service personnel. He has made several goodwill mission trips to Iraq and Afghanistan, traveling during the Christmas holidays, to visit troops from the Chattanooga area.
James has written two childrens books. The first,"Cricki the Nut", benefited the Epilepsy Foundation of Southeast Tennessee and the T.C. Thompson Chilren's Hopsital. The proceeds from the second children's book, "What's Iraq Like Daddy", benefits the children of military personnel serving abroad.
He is very invovled in the P.T.A. and the Epilepsy Foundation of Southeast Tennessee.
James resides in the East Brainerd area with his wife, two daughters and his dog Wilson.
James Howard's Blog
Scientists finally figured out why the laundry eats your SOCKS.  And no, they don't magically disappear.  Basically, it depends on how much laundry you do, the number of people in your house, and the number of socks