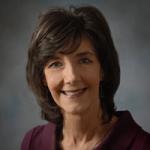 Sunny 92.3 Mid-day Hostess Patti Sanders can't believe it's been 30 years since she ran her first on-air radio show while at college in her hometown of Atlanta…and she still loves her job!
As Assistant Program Director, Patti likes to call herself "the detail lady", and loves working with the sales and promotions departments off the air, so that even "the smallest detail" isn't overlooked. Patti volunteers in her community as often as she can (the Alzheimers Association, a local birth defects center, the March of Dimes and others) and has received awards for her dedication. Station clients are important to her too, and she's proud of her work in past years as on-air spokesperson for Krystal Hamburgers, Comcast Cable TV, and Outback Steakhouse. Listeners are a big part of her day, and they often call her while she's on the air, to talk about songs, contests, even kids – Patti's a mom and first-time grandma herself.. She loves photography, reading, and especially music, so it's been a thrill for Patti to meet Amy Grant, Michael Bolton, The Beach Boys, Bertie Higgins, Muddy Waters, Joe South, John Tesh, Wet Willie, Mother's Finest, The Marshall Tucker Band, Bonnie Raitt, and others whose talent she admires. Patti feels she's been blessed in many ways, and complains only of the occasional 'bad hair day'! But, she says, "I'm on the radio, not on t.v., so…I can get away with it!"
Patti Sanders Blog
Hi it's Patti Sanders, and I want to thank you for listening to MY favorite radio station! I'd like to know how I, and all of us here at Sunny 92.3, can make your day even brighter.