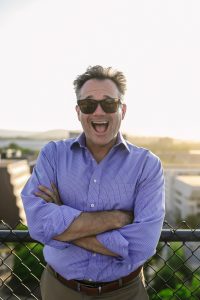 About James
James Howard
Sunny 92.3 morning host James Howard has helped wake up the Chattanooga, Cleveland and North Georgia area since 2001 when he began co-hosting Luther in the Morning.  As a lifelong Chattanooga resident James has shown his love for this community in many ways.
From hosting the annual Caring for Kids Radiothon to benefit Children's Hospital at Erlanger, to good will excursions to Iraq, Afghanistan, and Haiti, mostly traveling during his own vacation time, you will find James tirelessly giving his time and talents to help make our community a better place to live.
James has written two children's books.  The first,"Cricki the Nut", benefited the Epilepsy Foundation of Southeast Tennessee and the T.C. Thompson Children's Hospital. The proceeds from the second children's book, "What's Iraq Like Daddy" benefited the children of military personnel serving abroad.  He also co-authored "My Life with Luther" with Holly Abernathy.
James, who also hosts the popular Ch. 9 WTVC program "This-N-That"  is very involved with the Epilepsy Foundation of Southeast Tennessee, and regularly competes in Chattanooga's' Iron man events.
James resides in the East Brainerd area with his wife and two daughters and has worked at Sunny 92.3 since 1993.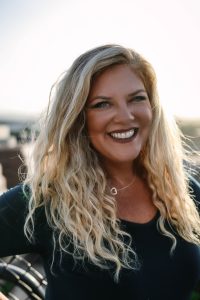 About Kim
Sunny 92.3's Kim Carson joined James Howard for the Sunny Morning show in 2011 when she returned to Chattanooga. A radio veteran, Kim has been a part of thousands of listeners lives within in the Chattanooga area for over 14 years.
During her career, Kim has been named the 2005 CMA Personality of the Year and was named a top 5 Finalist for Personality of the Year by the ACM. Other Highlights include five Radio and Record Station of the Year nods and four CMA Station of the Year wins. She has been heard in many markets throughout the South including Asheville, NC, Albany, Ga, Columbus Ga and Montgomery, AL.
Kim is dedicated to many causes throughout the Tennessee Valley including the Make-A-Wish Foundation, Children's Hospital at Erlanger, The Kidney Foundation, Humane Society and many others.
Kim's favorite activity is being "Team Mom" for her son Holden! She resides with him in Chickamauga, GA.