A Look at Local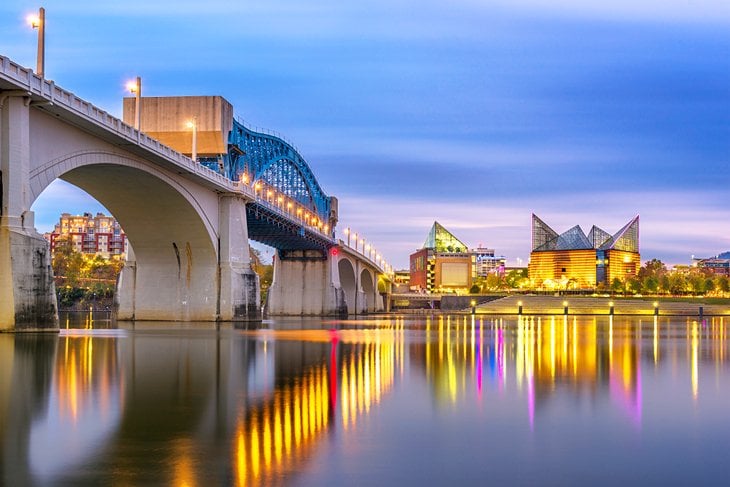 Here are the latest gas prices: Nationwide, the price for a gallon of unleaded is $2,90;  in Tennessee it's 2.69; in Georgia it's $2.70 for one gallon of unleaded, and in Alabama you are paying $2.63 a gallon.
  U.T.C. says it will continue to require masks on campus, inside all buildings and outdoors as well… A spokesperson says U.T.C. will re-evaluate that requirement as time passes
    Is a messy desk a sign of sloppiness…or creativity?  Studies show that creative juices CAN flow when you aren't worried about cleaning up the clutter. Mark Twain / Einstein / and Steve Jobs all kept desks that were completely covered in papers, because that's how THEIR brains functioned best.. As long as you focus on your passion, your work-desk doesn't HAVE to be orderly.
      The Tennessee Aquarium is expanding its Saturday hours, to welcome more guests this Spring.  The Aquarium will now be open until 6pm every Saturday in May, and will add extra hours for Memorial Day Weekend as well.. For details visit TNaqua.org
     Weather-permitting,  GDOT will re-surface I-75 North at Exit 328 in Dalton, this Wednesday May 5th. Two lanes may be closed, if the weather is good, this Wednesday from 9am until 4:30pm.  I-75 North at Exit 328 in Dalton.

    The annual fund-raiser "Spirits In The Wild" at the Chattanooga Zoo is set for May 15th. This is a 21-years-of-age and older event, rain or shine. Lots of demonstrations will be a part of your evening, as well as art painted by the zoo animals!. Food tastings and adult beverages too. Get your tickets before they are gone, online at ChattZoo.org. Click "Spirits In The Wild" to purchase yours.