Friday Night Lights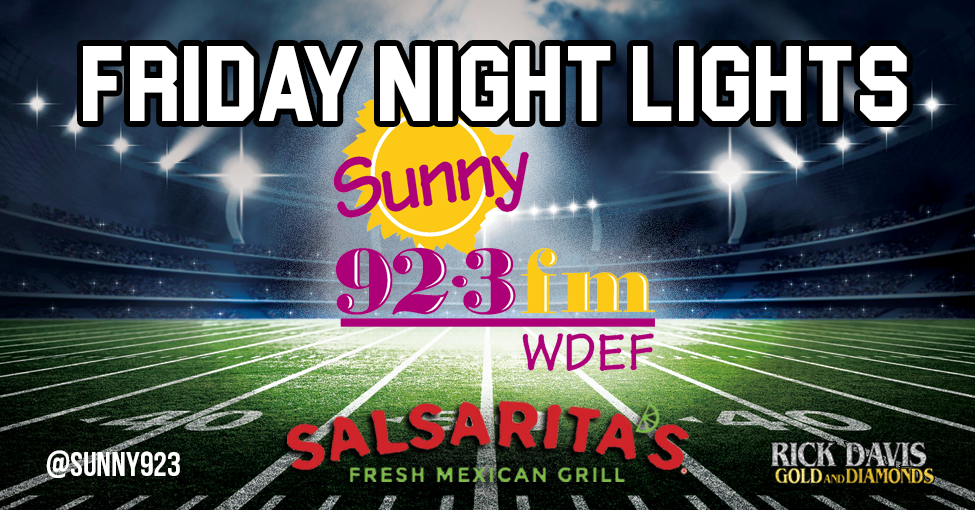 Chattanooga's best variety, Sunny 92.3, Rick Davis Gold & Diamonds, and Salsarita's are bringing the fun and flavor with Friday Night Lights! Feel the rush as we broadcast live from the biggest high school football games of the season. Win Beats Studio ear pods, free tickets, and more.
Below you can discover our complete schedule; plus vote for your high school team, band, or cheer squad number one inside the Rick Davis Gold and Diamonds Red Zone and win a pair of Beats by Dre Airpods!
The thrill is back this season with Salsarita's Fresh Mexican Grill…Number one for tailgate parties in all conferences. Listen and win as we cheer your team on all season on Today's Sunny 92.3!