Families Helping Families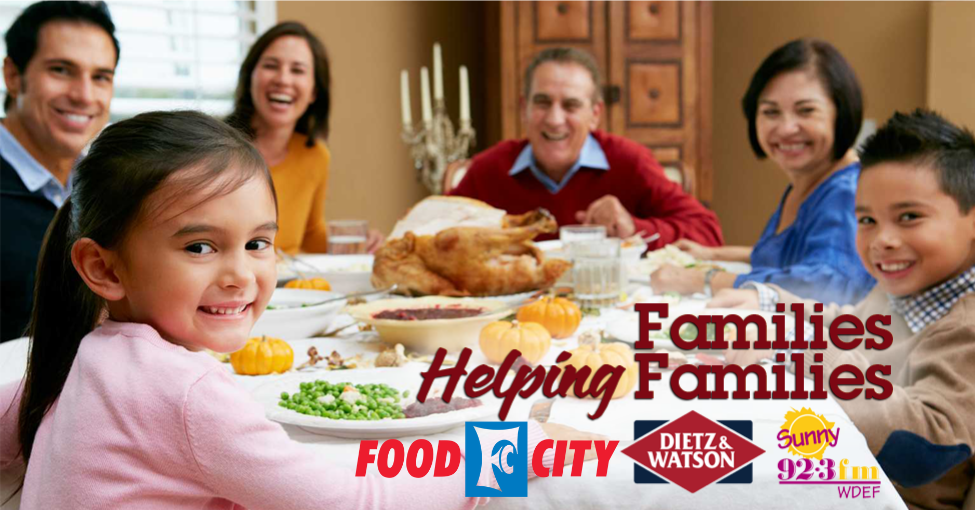 It's the season of giving and Sunny 92.3, Dietz & Watson, and Food City are giving back to the community with Families Helping Families.
With everyone getting back together this year, we are partnering together to give deserving local families something special: a Dietz & Watson Holiday Dinner prize pack.
To nominate a family who could use a little extra cheer, enter them on the registration form below by December 19.
Three local families will receive a prize pack including a $150 Food City Gift Card, a three-pound Chef Carved Ham, and other delicious Dietz & Watson products and merchandise!
We're bringing families together with Dietz & Watson, Food City, and Today's Sunny 92.3.