The Local Scoop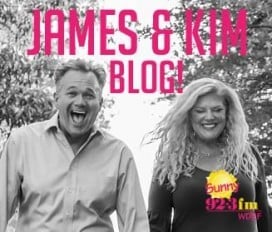 The Hamilton County Health Department has dropped its age requirement for Covid shots to everyone 55 and older, and this is effective immediately.   To look for a shot schedule, no matter what category you may fall into, visit online Vaccine.HamiltonTN.gov    … again that's Vaccine.HamiltonTN.Gov   
    The Reflection Riding And Nature Center Plant sale is online now, for a sneak peek, at ReflectionRiding.org… And IN PERSON you can shop at the First Horizon Pavilion (next Saturday) March 27th, for native trees and plants and shrubs. Again, check it out for a sneak peek at ReflectionRiding.org
    What's a great way to extend your lifespan AND to help keep depression from setting in? Keeping your friends close. "The Journal Of Personal Relationships" says you can tell a friendship is built to last when you can finish each other's sentences.. Or when you can say "remember when we…." and laugh about things. 
      Early Voting is March 24th through April 8th. The Run-Off Election is April 13th, for Mayor and a few City Council seats.
     Now that we've set our clocks ahead, it will stay lighter..later..through October. 
     For the March tournament games, the NCAA will allow 25% capacity, per game. 
     The City Of Chattanooga has created a new 3-1-1 APP and website for residents. This will be your best way to be in touch with the city, to request services or to report potholes. Online, visit My.Chattanooga.Gov to get started.