TVFCU Mortgage Giveaway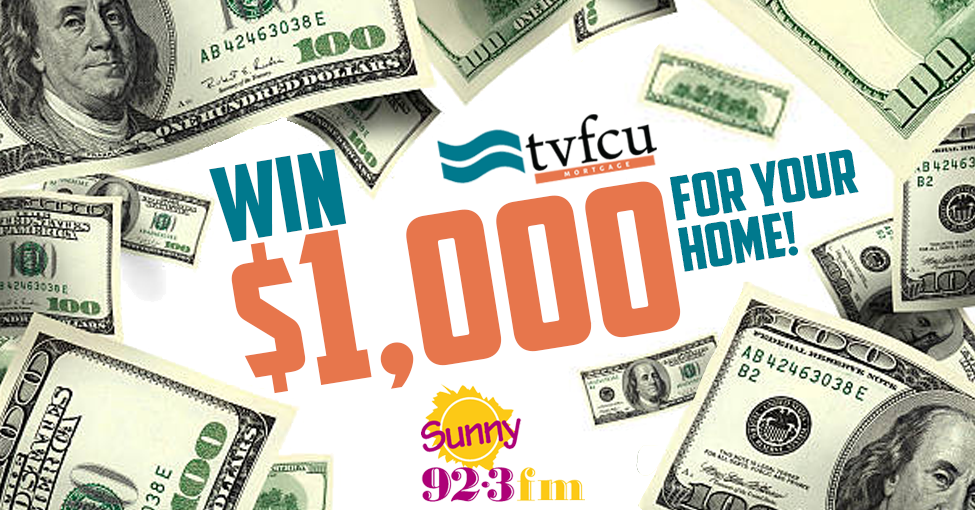 Sunny 92.3 and the TVFCU Mortgage team are giving you $1,000.00! Use it to pay your mortgage or rent, decorate your home, or update your exterior, interior, deck or landscaping. So many possibilities!
Listen for the $1K Keyword weekdays at 7 and 8 a.m. with James & Kim in the Morning, at 10 a.m. and 1 p.m. At Work with Patti Sanders, and at 3 and 6 p.m. on The Drive Home with Kim & Robin. Enter that keyword below and instantly get on the Sunny/TVFCU Thousand Dollar Mortgage List. You'll also have a shot at a free smart speaker every week!
It's from the TVFCU Mortgage team — your choice for home loans — and the station playing on all your devices, Sunny 92.3.