Pikes Peak Open Division Qualifying Complete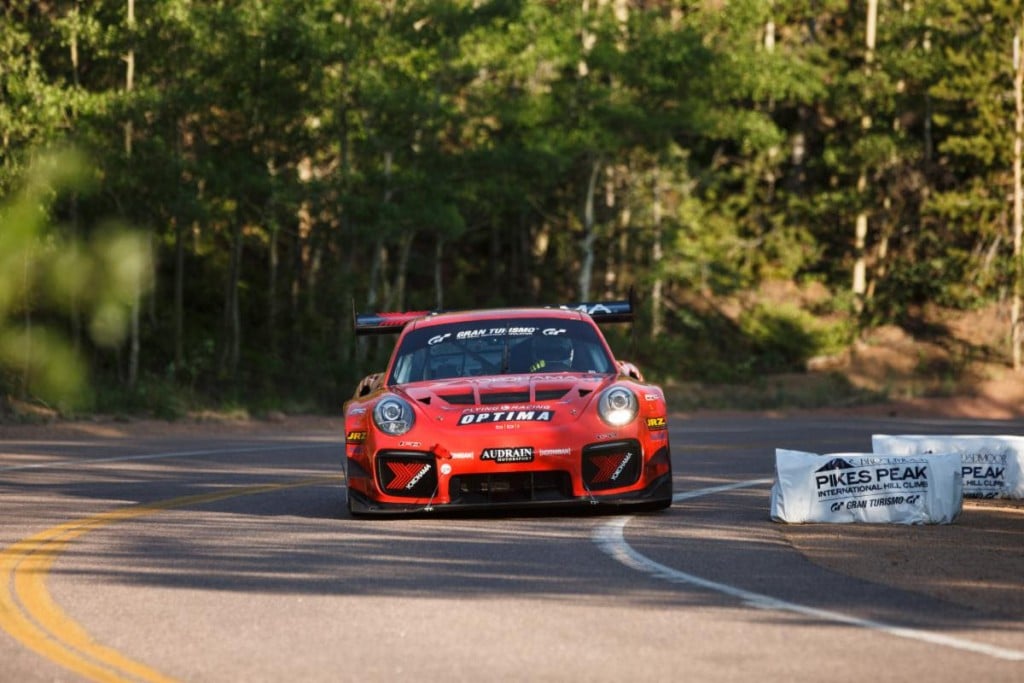 Colorado Springs, CO (News Release) – It's Race Week on Pikes Peak – America's Mountain. Pikes Peak Open competitors in The Broadmoor Pikes Peak International Hill Climb, brought to you by Gran Turismo, qualified yesterday.
All three sections of the course were open to drivers making their early morning practice runs.
The Pikes Peak Open division revved up for qualifying runs on the lower section of the course. Raphael Astier, #991, driving a 2015 Porsche BBI Turbo Cup car was the top qualifier in the division with a time of 03:54.605. Layne Schranz piloting his 2016 Chevrolet SS qualified second with 04:06.536, and James Clay, behind the wheel of his 1996 BMW M3, qualified third with a clocking of 04:08.059.
Zach Lumsden's #413 Mitsubishi Evo caught fire after an oil line break, but he finished the run and logged a qualifying time.
Check out the full list of qualifying and practice times from Tuesday, June 22, 2021, here.
On Wednesday, June 23 the Exhibition division, Open Wheel division, and Porsche Pikes Peak Trophy by Yokohama will make their qualifying attempts.
The 2021 Race Day Run Order is as follows:
1. The Exhibition Division competitors will run slowest to fastest based upon qualifying times.
2. The Porsche Pikes Peak Trophy by Yokohama Division will run slowest to fastest based upon qualifying times.
3. The remaining competitors will run fastest to slowest based upon qualifying times (regardless of division). These cars will not run in any specific division order.
Qualification times will be determined by the competitor's best time on the Lower Section during Official Qualifying held Tuesday, June 22 – Thursday, June 25. The final Run Order will be based upon qualification times.*
*The Race Director and/or Director of Competition reserves the right to adjust the Run Order.
You can watch live race coverage on our website and mobile app starting at 9 AM EST Sunday, June 27th!