Keeping your kids engaged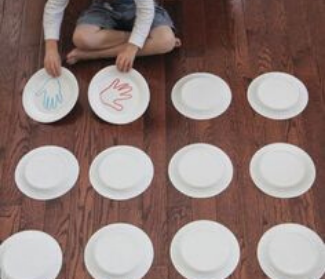 It's going to be a tough two weeks fighting off COVID-19 and having the kids at home. You thought fighting a pandemic was hard, keeping your kids entertained and learning might be even harder. We wanted to easy that burden for you and gather some fun and interactive activities for you and your family.
Rock, Paper, Scissor Bracket
Since March Madness is postponed this is a great substitute for doing a bracket! Gather the family or the neighborhood and see who is the RPS champ!
Bird Kite
This is such an east craft and it gets the kiddos off the couch and playing outside. Gather crayons, scissors, paper, tape and string. Kids get to be creative and it gets them outside after to see whose bird kite flies the longest.
DIY Fuss Ball Table
Love a good game of fuss ball? This is a STEM project that will take some time to make, but it allows a ton of creativity and perfect for gamers. You'll need a shoe box, straws, chop sticks, rubber bands, popsicle sticks and a ball.
Snack Game
Your kids may drive you crazy asking for snack after snack. Have a vast variety of snacks out and have them sort if the snack is "loud" or "quiet" and make a list. This is great for getting those snack monkeys off your back.
Sort and Stack
Sorting puff balls by color or size is great for kids sensory learning. The best part is you could take this in many directions. Try it with sorting clothes by color or sorting blocks!
Ball Ramp
Using cardboard you can create just about anything. Turn it into a game by timing different balls with different weights and see which one is the fastest!
Marble Run
Another STEM project that is easy to make and so much fun to play with.
Match Game
Draw different figures on the inside of plates, get your kids involved in the drawings. Make sure every character has a match. Mix them up and put them on the floor for a mega match game.
Indoor Tennis
Make it a game! Not only will they be up and moving, but this could last for hours!