Sunny Seniors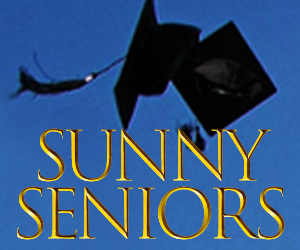 Social distancing has affected us all, including high school seniors, who, instead of celebrating the last days of their most memorable year, are adapting to online classes and missing proms, musicals, final games, field days, band and choral performances, and possibly even walking across the stage at graduation.
While we can't make up for those losses, Sunny 92.3 and The Austin Sizemore Team at Keller Williams Realty do want to hear your senior's story. And recognize just how special your 2020 grad is, share your senior with us below along with their photo and include any ideas they may have on how they would like to finish out their high school days.
We'll spotlight local seniors on-air and online starting each day with James & Kim in the Morning and throughout the workday. A selected senior will be awarded a $100 gift card, and all entries will be included in our special Class of 2020 section. Click here to nominate your senior!
Together we can still help create memories for our seniors with The Austin Sizemore Team at Keller Williams Realty and Sunny 92.3!