Your Local Look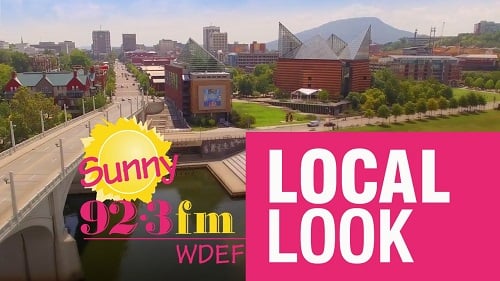 The National Cornbread Festival Is BACK!!! This April 23rd and 24th in South Pittsburg. Lots of live music, arts and crafts, and … cornbread!!! Tickets are expected to be $10 per day, and full details on where to buy tickets will be released soon. Cornbread Festival !!
Wednesday Feb. 2nd is Groundhog Day.. If the Groundhog sees his shadow, we will have 6 more weeks of winter. If the Groundhog doesn't see his shadow, we will see an early Spring. Or so the saying goes!
This Friday, February 4th, is "National Wear Red Day", with the American Heart Association. Ladies, heart disease is the Number One killer of women in America. Find out about the symptoms of heart disease, at Heart.Org. That's Heart.Org
The Hamilton County Health Department will be handing out free Covid19 "Flow Flex Rapid Antigen Test Kits"… They will give away 1000 (one thousand) each morning this week (Wed. Feb. 2nd through Sat. Feb. 5th) at 8:30am, at the Tennessee Riverpark. Then they will begin giving regular Covid vaccinations at 10:30 on each of those mornings, as usual. They do expect a lot of people driving through to get one of these home tests, and if you are blocking traffic or are parking on the side of the highway, they will not allow you to go through the Riverpark. Thank you in advance!