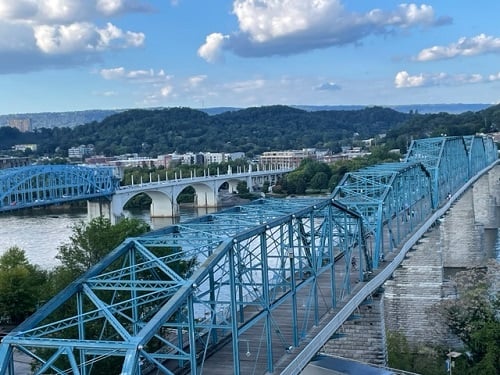 The Hamilton County School System will host its next Virtual Community Budget Meeting, this Wednesday the 23rd at 6pm. You can sign up through the School System website.. HCDE.org/budget_meetings
"Tennessee Tree Day" will be March 19th, and you can join thousands across the state who will be planting thousands of native trees, in all 95 counties. Reserve a tree today through The Tennessee Environmental Council.. Their website is TECTN.org that's TECTN.org for the Tennessee Environmental Council. You'll need to reserve a tree by this weekend, the 27th. Planting will be March 19th across the Volunteer State.
There are two events coming up that will help raise money for the Chattanooga Autism Center. Register for both, and see how you can help the Autism Community – their website is ChattanoogaAutismCenter.org
The Tennessee Riverpark will be completely back open to the public beginning Monday the 28th. A portion of the Riverpark had been roped off for more than a year as a Covid Vaccination Site, but Covid shots are no longer being given at the Riverpark.
"The Batman" will be shown at Chattanooga's IMAX Theatre beginning March 1st. Book now, and receive a special comic book too. It's Rated PG-13… Go online to TNaqua.org
Your final Lady Mocs Basketball Team home games, for the regular season, are this Thursday hosting Furman at 7pm, and this Saturday the 26th hosting Wofford at 1:30. Get tickets at the box office or at GoMocs.com
This Tuesday, the date will be 2/22/22