Your Local Look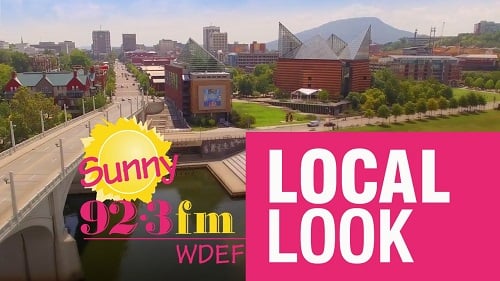 This Wednesday Feb. 23rd, Action Church on Germantown will offer Food Assistance to those who need it. Starting at 2:00 this Wednesday, you'll choose your meats, dairy, fruits, and veggies. Please bring an I.D. That's Action Church on Germantown with FREE food boxes, while their supplies last, Wednesday afternoon.
The Chattanooga Zoo announces it has completed building the Outdoor Red Panda House, and you'll now have an open view of the Red Pandas as they enjoy it! Of course they can still use their indoor area, but Spring is just around the corner so the Red Pandas will more than likely be outside a lot. The Zoo thanks those who donated for it.
The Houston Museum's "Antique Show And Sale" is this weekend at The Read House, downtown. It's this Friday/Saturday/and Sunday from 10am until 4pm each day, and $10 for the entire weekend. You'll love the glass, furniture, art, music boxes, jewelry, and so much more. The Antique Show and Sale will be at The Read House this year, and it's this weekend.
Gas prices are on the rise. This week, the average price for one gallon of regular unleaded in Tennessee is 3.29 a gallon; it's 3.37 in Georgia; 3.22 a gallon in Kentucky; and 3.42 a gallon in North Carolina. (in California, the average is 4.74 a gallon.. yes that's 4.74)
Parkridge will hold a Hiring Event For Nursing Graduates, this Friday the 25th at the Westin Chattanooga. Interviews will be conducted on the spot from 9:30am until 3pm.