A Local Look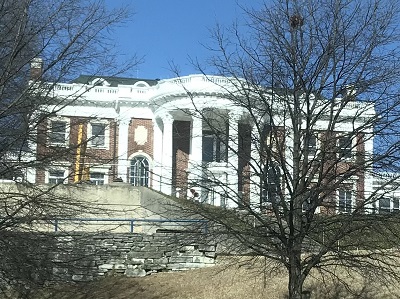 This Thursday April 7th, enjoy FREE admission to the Hunter Museum, to walk through their permanent collection. Or it's just $5 to enjoy their current collection. Kids 17 and under are free. That's this Thursday from 4pm until 8pm at the Hunter Museum, free admission to tour their permanent collection.
Take a hike around Reflection Riding and the Nature Center, this Saturday afternoon April 9th at 2:00, with a local Civil War historian. Learn about the property's history in this free event. Details are at ReflectionRiding.org
The Bacon Festival is at the Tri-State Exhibition Center in McDonald, Tennessee, this Saturday April 9th from 10am until 6pm. The Bacon Festival is from 10 until 6 with pony rides, inflatables, arts & crafts, music, comedy, and 75 bacon-inpired foods. $5 a person.
Bug-A-Palooza Car Show is at Camp Jordan this Saturday and Sunday April 9th and 10th, from 8am until 5pm each day. There will be lots of vintage Volkswagens, a swap meet, food, games and more. Your $5 admission benefits the Ronald McDonald House.
The Easter Bunny is at Bradley Square Mall through April 16th, Visit their website for picture hours. ShopBradleySquare.com The Bradley Square Mall website says Bradley Square Mall will be closed on Easter Sunday, April 17th
April is Autism ACCEPTANCE Month. Experts say 1 in every 44 children is on the Autism Spectrum. Visit their website for important facts AutismSociety.org
Play Ball !! The Lookouts first home game is Tuesday April 12th, hosting Birmingham. Tickets are going fast at Lookouts.com