A Look At Local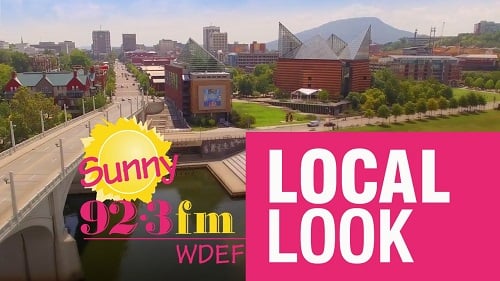 Tennesseeans go to the polls this Tuesday, May 3rd. Bring your ID; polls in Hamilton County are open 8am til 8pm. If you aren't certain where to vote, call the Election Commission at (423) 209-VOTE, that's 209-8683.
Your Chattanooga Red Wolves will be back home this coming Saturday night, May 7th, to host "The Northern Colorado Hailstorm" soccer club. Get tickets now on the Red Wolves website, ChattanoogaRedWolves-sc.com
Don't miss The Red Bank Jubilee, this Saturday May7th, at the Red Bank City Park. There will be lots of things to do, such as a Moon Pie Run, arts & crafts, face painting, inflatables, the kids can sit in a fire truck, live music, a bicycle rodeo, and so much more. That's the Red Bank Jubilee, this Saturday from 11 until 4.
The final competition for bands who could be performing at Nightfall will be this Friday night at 7, in Miller Plaza. It's a free show to see who wins the headlining gig for Nightfall. Friday night, downtown.
"Blooms, Bluegrass, and Bar-B-Q" is a big festival in downtown Sweetwater, this Friday the 6th and this Saturday the 7th. You'll enjoy flower displays , bar-b-q competitions, and bluegrass music. This weekend in Sweetwater.
Lake Winnie opens this Thursday, and will be open for weekend-fun this month. Their Soak Ya Waterpark opens Memorial Day weekend.
The Hunter Museum invites you to their "Sunday Studio", which is kite-themed art making. It's at 2:00 on Mother's Day, Sunday the 8th… Sign up or learn more at HunterMuseum.org