1979 Footage Of John Lennon & Ringo Starr In NYC Uploaded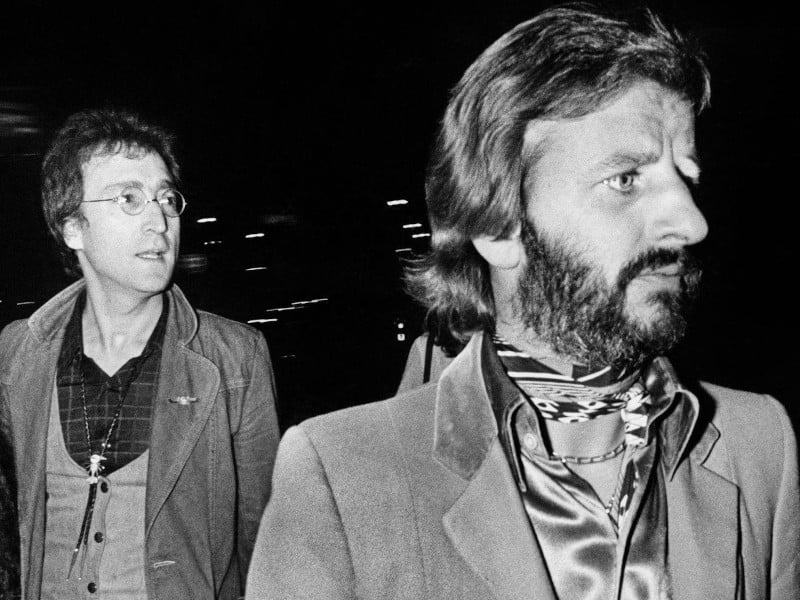 A previously unseen minute-long bit of footage featuring John Lennon and Ringo Starr leaving the Dakota in 1979 has made its way onto YouTube. The clip, which was shot by a fan across the street from the Manhattan luxury apartment building, has the two former-Beatles with Lennon's wife Yoko Ono and Ringo's then-fiancee Nancy Andrews, acknowledging the fan and stepping intoo a waiting silver Cadillac stretch limo.
Although the footage is listed as being in November, it's most likely that the clip — featuring a clean-shaven Lennon — was shot during Ringo's visit on May 29th of that year.
They year before the '79 Dakota footage was shot, Ringo joked about the solo Beatles' relationships during an appearance on The Mike Douglas Show: "This week me and George (Harrison) are very close (laughter.) This week it's me and George. Tomorrow it could be John and I. . . Y'know, it goes 'round. It depends where we are. If I'm in New York, I'm very close to John (laughter) — 'cause he lives there (laughter)."