35 Years Ago: George Michael Releases 'Faith'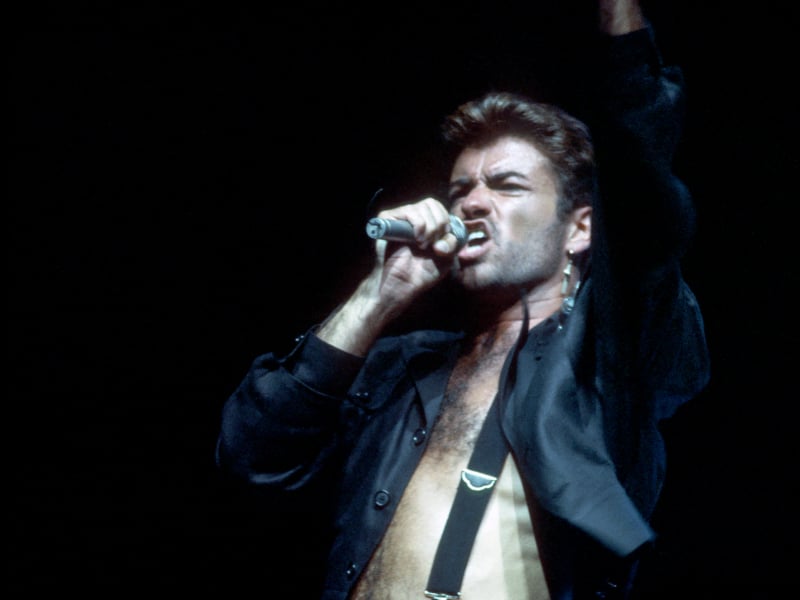 It was 35 years ago Sunday (October 30th) that George Michael released Faith — his signature, blockbuster solo debut apart from Wham! Faith peaked at Number One on the UK charts and the Billboard 200. It spent 12 weeks at Number One and a total of 51 non-consecutive weeks inside the Top 10. Faith also holds the distinction of being the first album by a white solo artist to top the Billboard Top Black Albums chart.
Due his charismatic and cutting edge videos, which all received saturation MTV airplay, Faith featured no less than four chart-topping singles: "Faith," "Father Figure," "One More Try," and "Monkey." The album's lead single, the controversial "I Want Your Sex," was released on June 1st, 1987 and topped out at Number Two. The album's sixth and final single, the album-closing "Kissing A Fool" peaked at Number Five.
In 1989, Faith took home the coveted Grammy Award for Album Of The Year. To date, Faith has sold over 20 million copies worldwide.
While Down Under back in 1986, Elton John sang the praises of George Michael to legendary journalist Molly Meldrum: "I mean, I first really got hooked into Wham! was 'Wake Me Up Before You Go Go," which for me, was the best, like, Motown record — everyone tries to make a Motown sound. . . The bass playing on that, that's what hooked me. And George's song idea — he's only 21, he's been writing songs for two years and he writes 'Careless Whisper.' Bernie (Taupin) and I, our songs after two years were absolutely 'horrible!")
Although still firmly in the closet during the release of Faith, due to the controversy of "I Want Your Sex" — which broke numerous boundaries upon hitting the airwaves in '87 — George Michael's sexuality suddenly became a part of his public life. During chat with Australia's 60 Minutes, he was still not ready to share his personal life with the public: "Am I gay? That's a pretty direct first question! I've never said no, I've never said yes. No, I'm not, but the main thing that I like to express is that I don't think it's anybody's business. In other words, what I'm saying, is, I don't think it benefits anybody listening to my music to know whether I was in bed with a dog or a man or woman last night. It doesn't make any difference."