35 Years Ago Today: Billy Idol Hits Number One With 'Mony Mony'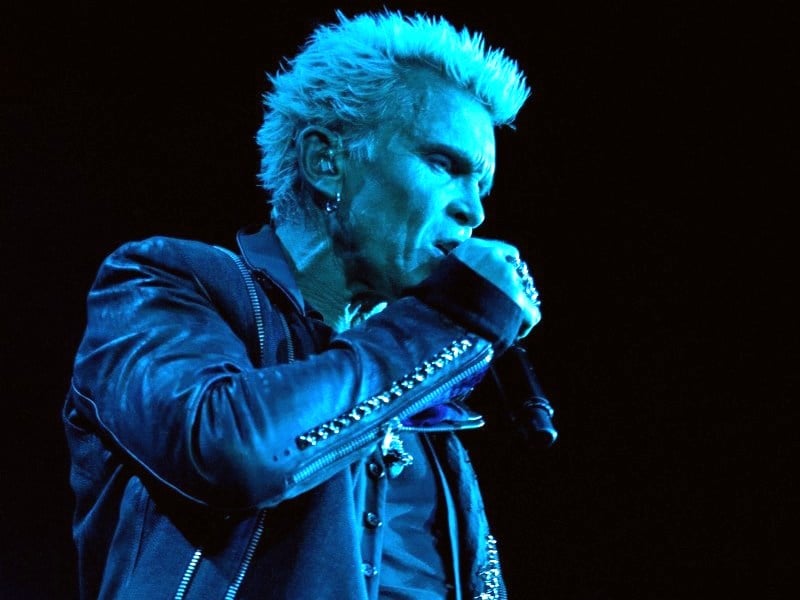 It was 35 years ago today (November 21st, 1987) that Billy Idol's cover of Tommy James & The Shondell's classic "Mony Mony" hit Number One on the Billboard Hot 100. Idol's version placed two spots higher than the 1968 original, topping the charts for a single week.
Billy Idol had originally recorded a studio version of "Mony Mony" for his 1981 solo debut, Don't Stop. The '87 live hit version of the tune was recorded on the road while promoting his Vital Idol album and marks Idol's sole chart-topper to date.
Amazingly, "Mony Mony" knocked another Tommy James remake out of the Number One spot, after teen sensation Tiffany brought 1967's "I Think We're Alone Now" to Number One for two weeks. Again, the '80s were better to the Shondells than the '60s, with the original version having stalled at Number Four.
When we caught up to Tommy James he explained that despite the constant changing trends in pop music, a great song is a great song. In fact, he says he was just as surprised as everyone when remakes of two of the Shondells' biggest hits ended up topping the charts back-to-back during the height of MTV. "I was sitting on an airplane as a matter of fact and I see 'Mony Mony' by Billy Idol and Tiffany with 'I Think We're Alone Now' hit the charts the same week — and I couldn't believe it, they're like. . . they went together right up the charts and then finally they ended up fighting it out for Number One — and both went Number One! I mean, y'know, it was a wild year." :