40 Years Ago: 'Layla' Co-Writer Jim Gordon Murders His Mother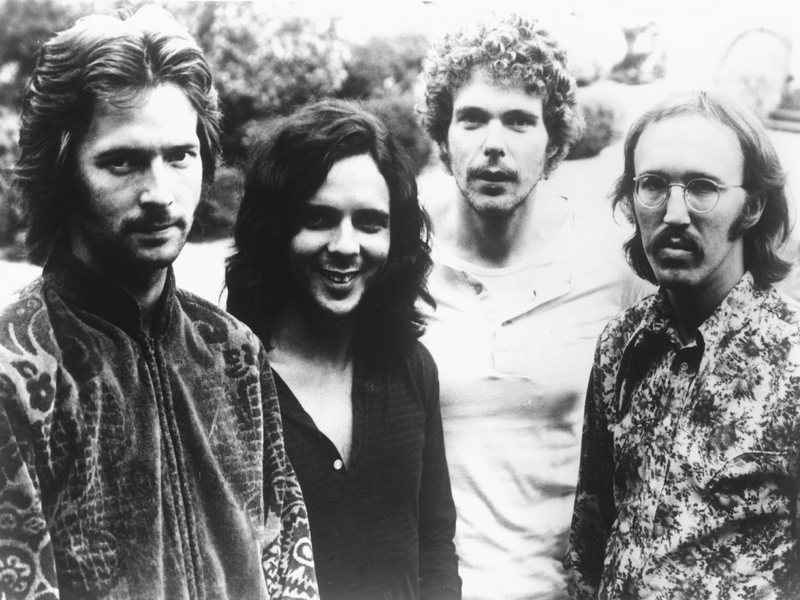 It was 40 years ago Saturday (June 3rd, 1983) that Derek & The Dominos' late-drummer Jim Gordon brutally murdered his mother. Gordon, who was officially diagnosed with schizophrenia while on trial for bludgeoning his mother with a hammer and stabbing her to death, is still regarded as one of rock's greatest drummers. But Gordon is probably best known for writing the ending piano theme to the Eric Clapton's 1970 Derek & The Dominos masterpiece "Layla." In recent years Dominos keyboardist Bobby Whitlock revealed that Gordon actually did not write the piano them to "Layla," insisting that Gordon stole the melody from his then-girlfriend, singer Rita Coolidge.
Gordon was sentenced to 16-years-to life in prison, and served his sentence at the California Men's Colony in San Luis Obispo, Atascadero State Hospital in Atascadero, and the State Medical Corrections Facility in Vacaville. In 2018 a California parole board panel deemed the then-67-year-old Gordon "a danger to society if released from prison" and citing "his resistance to court-ordered medication and counseling." Rolling Stone reported Los Angeles County deputy district attorney Alexis de la Garza told the panel that Gordon is ". . . medically and psychologically non-compliant. This is one of the saddest cases that we have in prison. We have an individual who is seriously psychologically incapacitated, and he is a danger when he is not taking his medication."
Beginning with a 1963 stint drumming for the Everly Brothers, Gordon's resume literally reads like a who's who of '60s and '70s session work, having played with Barbra Streisand, John Lennon, George Harrison, Taj Mahal, Phil Spector, Jackson Brown, Dr. John, Carole King, the Beach Boys, Delaney & Bonnie, Joe Cocker, Leon Russell, Johnny Rivers, Minnie Ripperton, Harry Nilsson, Gordon Lightfoot, B.B. King, Randy Newman, Carly Simon, the Monkees, the Carpenters, Linda Ronstadt, Steely Dan, Traffic, Frank Zappa, and many more.
Rita Coolidge, who was briefly romantically involved with Jim Gordon in the early-'70s recalled his violent and dangerous side: "In hindsight, lookin' back, I went, 'Well, he was doin' blow, he was just over the edge' — because if you're doing excessive amounts of drugs and you have, already, a predisposition or active mental illness, it will be exacerbated by the drugs and alcohol. So, I just figured that's what had happened. I never. . . occurred to me. . . I mean, he had been violent with me for absolutely no reason — but I didn't know anything about the voices. I don't know if he was hearing voices then. I imagine he probably was. Probably a voice told him to take me out in the hall and punch me out. I never went near him again. I didn't wanna deal with him on any level, because I was afraid of him!"
Legendary Eagles songwriter J.D. Souther, toured with Jim Gordon during the short-lived Souther-Hillman-Furay Band days, and recalled that there were two distinct sides to Jim Gordon in the mid-'70s: "Well, he was becoming unhinged. We didn't exactly know how much, because you couldn't tell that much. He was a social nightmare, but he was great on stage every night. He never messed up. He played these brilliant sets and then one night he passed out in the urinal waiting to go back on for an encore. He was completely unpredictable, but he never played badly."
Souther maintains that although everyone around him was aware of Gordon's issues — nobody could've predicted what the future held for him: "We knew he was a mess, but nobody knew what kind of a mess. Frankly, he had so many chemicals running around in his body that it was impossible to tell which 'Jim' you were getting at any given moment."
In 1992 Gordon shared the 1992 Grammy for Best Rock Song for Clapton's re-recording of "Layla" from his Unplugged album.
Jim Gordon, who for years played drums in a prison band, died in prison on March 13th, 2023 at the age of 77. The first biography of Gordon is currently in the works by critically acclaimed author Joel Selvin.