50 Years Ago Today!!! Paul Simon Releases 'There Goes Rhymin' Simon'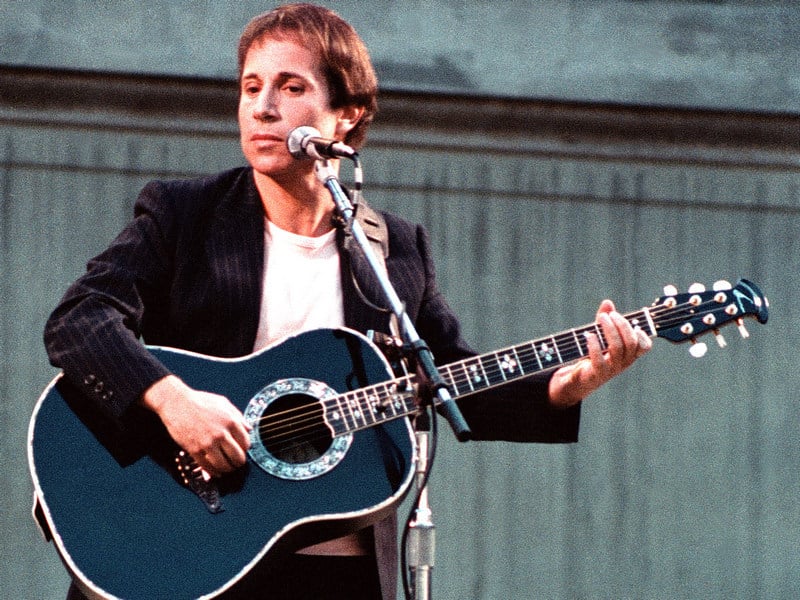 It was 50 years ago today — May 5th, 1973 — that Paul Simon released There Goes Rhymin' Simon, his second album after Simon & Garfunkel's 1970 split. The album, which came nearly a year-and-a-half after his 1972 self-titled collection, was a major success, peaking at Number Two on the Billboard 200 and spawning no less than four singles — "Kodachrome" (#2), "Loves Me Like A Rock" (#2), "American Tune" (#35, #8 Easy Listening), and "Take Me To The Mardi Gras," which peaked at Number Seven in the UK. There Goes Rhymin' Simon also marked the beginning of Simon's longtime association with late-producer Phil Ramone.
Back in 2013, Simon told Rolling Stone that he still had a soft spot for There Goes Rhymin' Simon: "That may be my favorite album of the '70s. It's joyful. We made a lot of it down in Muscle Shoals, and I was able to do gospel on 'Loves Me Like A Rock.' Of all the hits I had, 'Kodachrome' is the most typical pop song; it's just very pop. We had to get permission from Kodak to use the name so we had to put a copyright sign on the album. That was pretty funny."
In 1974, There Goes Rhymin' Simon was nominated for two Grammy Awards — Best Pop Vocal Performance, Male and the coveted Album Of The Year prize. Although, he lost in both categories, the album was by far one of the most eclectic collections of his career, embracing jazz, gospel, pop, folk, classical, and rock.
Over the decades, Paul Simon has always rated his creative autonomy as the most important by-product of being an active songwriter and musician: "I always pursued a course that seemed interesting to me and that I hoped would be interesting to someone else, y'know — to a lot of people, I hoped. But if it didn't, or if it wasn't — I never had any intention of changing. Actually, I don't think I could have been, or am, capable of changing."