60 Years Ago Today: The Beach Boys Record 'Surfer Girl' & 'Little Deuce Coupe'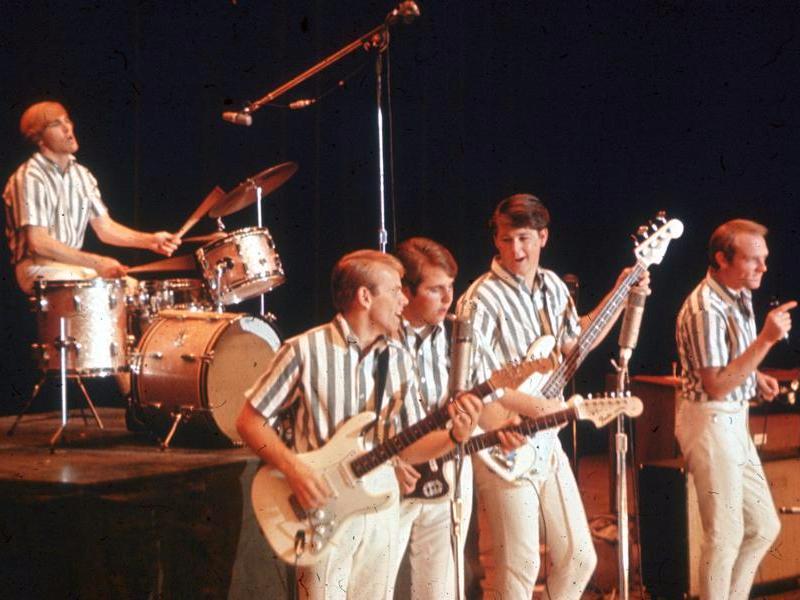 Today (June 13th, 1963) marks the 60th anniversary of the Beach Boys recording two of their most memorable early hits, "Surfer Girl" and "Little Deuce Coupe," at Hollywood's Western Recorders. "Surfer Girl" was written and sung by Brian Wilson, who also produced the track. Wilson has stated over the years that it was the first song he ever composed. Wilson, who usually was never far from a piano, actually wrote the song while driving and created the song's entire melody without the aid of an instrument. Wilson has gone on record saying that he wrote the tune after being inspired by "When You Wish Upon A Star," from the Disney film Pinocchio.
"Little Deuce Coupe," which featured lyrics by Wilson's collaborator Roger Christian, included the original band lineup of Mike Love on lead vocals, Brian Wilson on bass, Carl Wilson and David Marks on guitars, and Dennis Wilson on drums.
The song was a double A-sided hit, with "Surfer Girl" peaking at Number Seven and "Little Deuce Coupe" getting as high as Number 15. Both songs were featured on the group's Surfer Girl album, which peaked later that year at Number Seven. Over the years, both songs have become a permanent fixture in the Beach Boys' live concerts.
In the days before the British Invasion, the Beach Boys were undoubtedly the top band in the U.S. Guitarist David Marks, who grew up with the Wilson brothers, remembers thinking that as the Beach Boys were forming that they were incredibly unhip: "Well, yeah, I didn't think the band was cool at all. 'You're in a band and your name is Carl?' (laughs) or something. . . It was like, no. You can't be named Carl. Or Brian — y'know, what kind of rock star's name is Brian??? But that was in the late '50s, early '60s when your name should've been Fabian, or Elvis, or Little Richard — Chuck."
Decades after first laying down their voices on tape, Brian Wilson says he still values the Beach Boys for their contribution to his music throughout the years: "I think the magic is Mike Love's vocal performances on our songs, and Carl (Wilson) and Dennis (Wilson), and Bruce (Johnston) and Al (Jardine) and I should be congratulated for some really good background singing."