Alec Baldwin, Pamela Anderson, Rita Ora + More!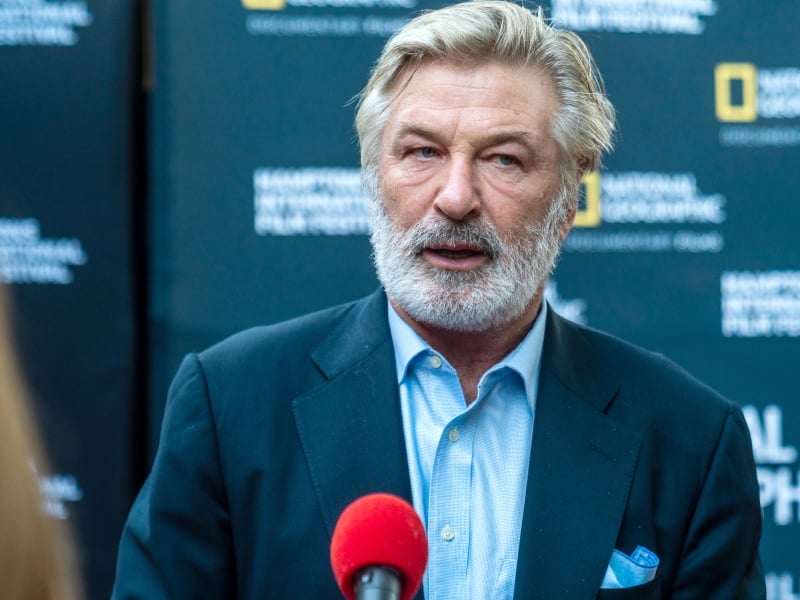 ALEC BALDWIN RESPONDS TO CRITICS WHO CLAIM HE SHARED 'SEXUALLY SUGGESTIVE' PHOTO OF HIS SON: According to Page Six, Alec Baldwin returned to Instagram on Sunday (January 22nd), posting for the first time since it was revealed that he would be charged with involuntary manslaughter for the fatal Rust shooting. Baldwin shared a photo of his six-year-old son Leonardo massaging Hilaria Baldwin's back. "The old 'let me give you a back rub' ploy," Baldwin captioned the post. After people criticized him for being "sexually suggestive" with his child, the 30 Rock actor shared that he changed the caption. "Potato chips to follow," he added. "I adjusted the text. I guess because…you know…there is so much of that Reddit trash out there," he wrote in the comments section. "The US is a country fueled by hate," Baldwin added.
PAMELA ANDERSON SAYS 'PAM & TOMMY' SERIES GIVES HER 'NIGHTMARES:' In the Netflix documentary Pamela, A Love Story, debuting on the streaming platform next Tuesday (January 31st), Pamela Anderson reacts to news about the Hulu show Pam & Tommy. When her sons, Dylan and Brandon, tell her there is "a TV show coming out about their parents and the stolen tape," Anderson replies, "It really gives me nightmares." She adds, "I have no desire to watch it. I never watched the tape, I'm never going to watch this."
RITA ORA DENIES 'THROUPLE' RUMORS WITH TAIKA WAITITI AND TESSA THOMPSON: In a recent interview with British GQ, Rita Ora called the 2021 "throuple" rumors between her, Taika Waititi, and Tessa Thompson "ridiculous." The three stars were photographed having fun together on a balcony when the rumor mill began. "I think when some things are so absurd, and it's hard to fathom any sense of it, you just have to ignore it," she told the outlet. "Literally – that photo was just a bunch of friends having a good time," she said.
WOODY HARRELSON PHOTOBOMBS MATTHEW MCCONAUGHEY AND CAMILA ALVES' DAUGHTER'S BIRTHDAY PHOTO: On Monday (January 23rd), Matthew McConaughey's wife, Camila Alves McConaughey, shared a photo from her daughter Vida's 13th birthday party to Instagram. Featured in the background is none other than Kingpin star Woody Harrelson. "Uncle @woodyharrelson is questioning if the cake is vegan or not!!! how does this go people! Time flies… 13! You are my ray of sunshine Vida!!!" Camila captioned the photo.