Alice In Chains Releasing 30th Anniversary Vinyl Edition Of 'Dirt'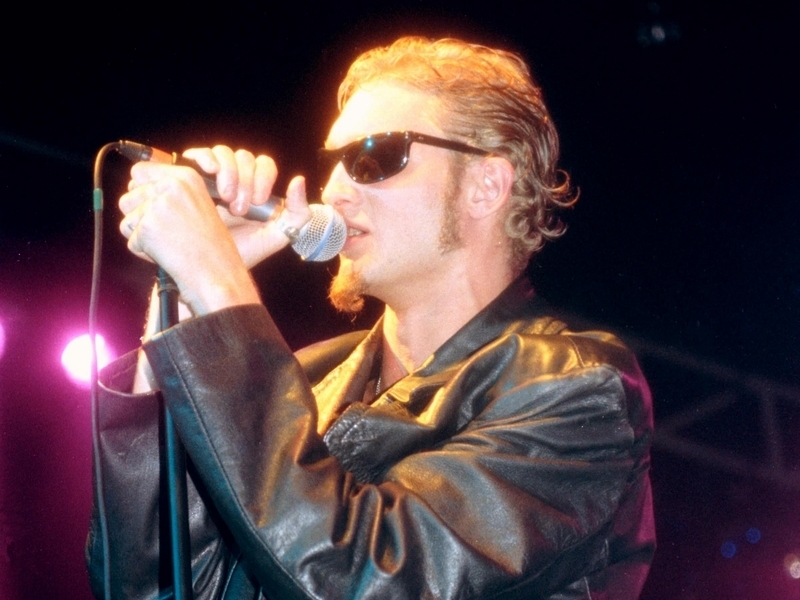 On September 23rd Alice In Chains will issue a remastered 30th anniversary two-LP 12-inch black vinyl edition of their second album, Dirt. The album, which was the band's last album to be recorded with the Seattle group's core four founding members — Jerry Cantrell, Sean Kinney and late-members Mike Starr and Layne Staley.
Dirt was released on September 29th, 1992 and peaked at Number Six on the Billboard 200 albums chart. The set featured such instant classics as "Would?," "Down In A Hole," "Them Bones," "Rooster," and "Angry Chair."
According to the press release:
Alice In Chains will release an exclusive translucent orange variant of the double-LP 12-inch vinyl 30th anniversary edition of Dirt as a D2C offering on the band's website.
The AIC exclusive translucent orange pressing of Dirt will be available as a stand-alone purchase as well as a component in the ultimate Dirt Super Deluxe Package which also includes a resin figurine custom sculpted girl from the album cover as a vinyl topper and magnet, four show posters, a 24-inch square poster featuring the album cover and band photo, four reimagined Dirt album cover prints, and a Dirt hardcover book with never before seen photos.
Also included is a CD with remastered audio, and the album's five seven-inch vinyl singles: "Them Bones," "Down In A Hole," "Rooster," "Angry Chair" and "Would?"
Walmart will be offering customers an exclusive apple red variant pressing of the double-LP 12-inch vinyl LP.
Alice In Chains guitarist/songwriter Jerry Cantrell acknowledged the group didn't fit in neatly with the rest of the Seattle bands: "We definitely didn't fit into the Subpop scene. We were non-existent in that. I guess we were too rock (laughs). We kind of just did our own thing, and we were always outside that whole vibe of what later turned into what was going on with the Seattle sound or whatever. The bands Pearl Jam and Soundgarden, they were all associated at one point with Subpop and that whole scene."
Cantrell said point blank that Alice In Chains always considered themselves to be a force unto themselves: "We were just like kids out of the South End, like f***ing rock heads. We didn't fit in with that. We were always on our own. And that was fine by us. We always had the attitude — not belligerently — but if you don't dig us, then f*** you, basically. Y'know, that's cool.'"
Alice In Chains performs tonight (August 16th) in Clarkston, Michigan at Pine Knob Music Theatre.