Alice In Chains Roll Out Headlining Fall Dates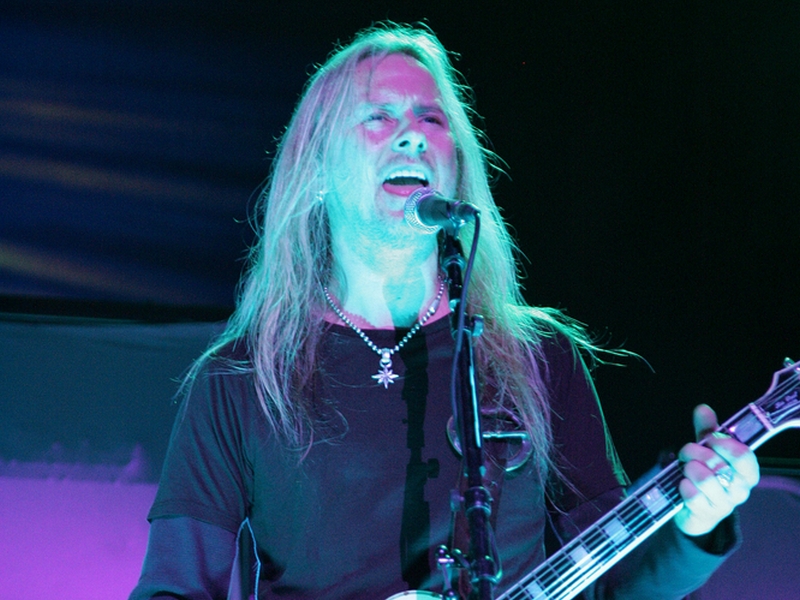 Alice In Chains have squeezed out seven new headlining fall concerts in between their opening shows for Guns N' Roses. Blabbermouth posted new dates on the books include stops in Tulsa, Oklahoma; Anaheim, Highland, and Paso Robles, California; Reno and Las Vegas, Nevada; Boise, Idaho; Spokane, Washington; and Vancouver, BC.
Tickets go on sale this Thursday, June 29th at 10 a.m. local time.
Alice In Chains guitarist/songwriter Jerry Cantrell acknowledged that back in the day, the group didn't fit in neatly with the rest of the Seattle bands: "We definitely didn't fit into the Subpop scene. We were non-existent in that. I guess we were too rock (laughs). We kind of just did our own thing, and we were always outside that whole vibe of what later turned into what was going on with the Seattle sound or whatever. The bands Pearl Jam and Soundgarden, they were all associated at one point with Subpop and that whole scene."
UPDATED: Alice In Chains tour dates (subject to change):
September 23 – Kansas City, MO – Kauffman Stadium (with Guns N' Roses)
September 24 – Tulsa, OK – Tulsa Theater
September 26 – San Antonio, TX – Alamodome (with Guns N' Roses)
September 28 – Houston, TX – Minute Maid Park (with Guns N' Roses)
October 1 – San Diego, CA – Snapdragon Stadium (with Guns N' Roses)
October 3 – Anaheim, CA – House Of Blues
October 5 – Highland, CA – Yaamava' Theater
October 7 – Paso Robles, CA – Vina Robles Amphitheatre
October 8 – Reno, NV – Grand Sierra Resort
October 10 – Las Vegas, NV – Bakkt Theater at Planet Hollywood
October 11 – Phoenix, AZ – Chase Field (with Guns N' Roses)
October 13 – Boise, ID – Idaho Centeral Arena
October 14 – Spokane, WA – The Podium
October 16 – Vancouver, BC – BC Place Stadium (with Guns N' Roses)