AMC Theatres, Jennifer Love Hewitt, Freddie Prinze Jr. + More!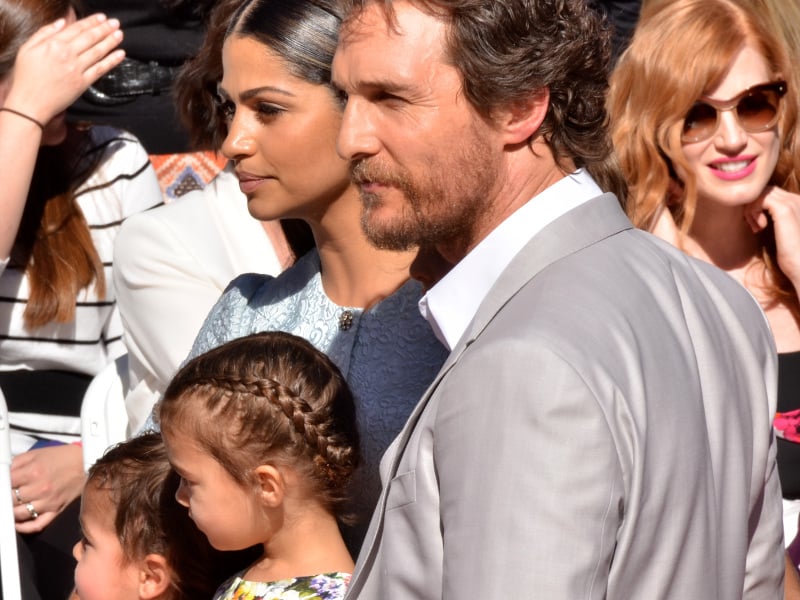 AMC TO BEGIN CHARGING MORE FOR BETTER SEATS: According to Variety, AMC Theatres will begin basing their ticket prices on seat location starting Friday (February 10th), with seats in the middle of the auditorium costing the most. This new Sightline initiative is set to launch at select theaters in New York, Chicago, and Kansas City. It is expected to reach the rest of their domestic theaters by the end of the year.
'I KNOW WHAT YOU DID LAST SUMMER' SEQUEL IS IN THE WORKS: Deadline reports that Sony Pictures is planning to revive another '90s film franchise: I Know What You Did Last Summer. Jennifer Love Hewitt and Freddie Prinze Jr. are reportedly in talks to reprise their roles.
MATTHEW MCCONAUGHEY IS IN TALKS ABOUT 'YELLOWSTONE' SPINOFF: According to The Hollywood Reporter, Matthew McConaughey is in talks with Yellowstone creator Taylor Sheridan about a possible spinoff series. This comes after it was reported that Paramount may be ending Yellowstone early due to scheduling conflicts with Kevin Costner. Paramount said in a statement, "We have no news to report. Kevin Costner is a big part of Yellowstone and we hope that's the case for a long time to come. Thanks to the brilliant mind of Taylor Sheridan, we are always working on franchise expansions of this incredible world he has built. Matthew McConaughey is a phenomenal talent with whom we'd love to partner."
'HOGWARTS LEGACY' GAME TO FEATURE 'HARRY POTTER' FRANCHISE'S FIRST TRANSGENDER CHARACTER: Variety reports that the forthcoming Hogwarts Legacy game, set in the 1800s Wizarding World, will introduce the Harry Potter franchise's first transgender character. Sirona Ryan, owner of the Three Broomsticks pub, informs players that her classmates took "a second to realize" that she "was actually a witch, not a wizard." This comes after Harry Potter creator J.K. Rowling faced significant backlash for posting multiple transphobic tweets. "J.K. Rowling is not involved in the creation of the game," a statement on the game's official website reads. "While remaining true to J.K. Rowling's original vision, Portkey game developers chart new territory by creating fresh ways for fans to immerse themselves in the Wizarding World."