Ann & Nancy Wilson Have Been Writing New Heart Music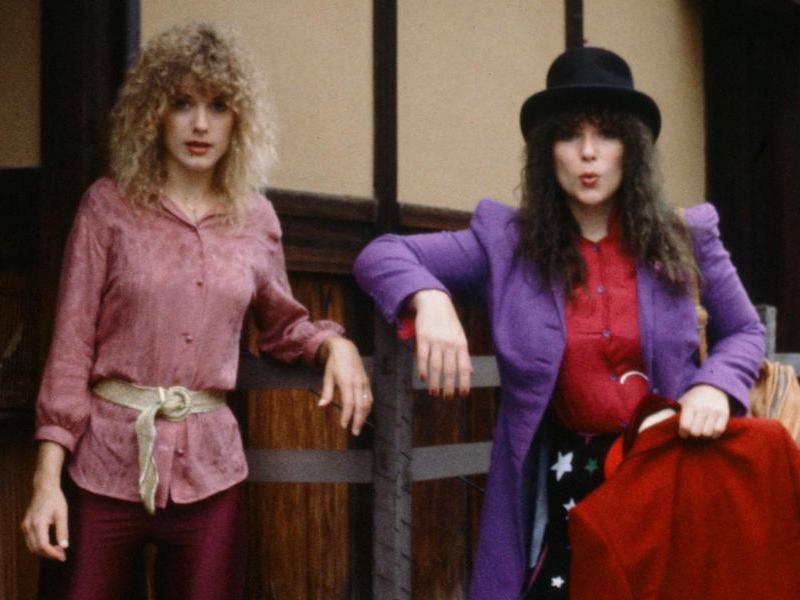 Work is slowly beginning on Heart's first new album in seven years, according to American Songwriter. Guitarist Nancy Wilson spoke about the project on New York's WBAB, and shed light on what will be her and sister Ann's followup to Heart's 2016 Beautiful Broken collection.
Nancy explained, I've got a bunch of new ideas for songs. I've also been writing new music with Ann, too, so it's a real creative time. . . When I get home, I'm gonna really dig into the other projects, including finishing some new material with Ann. So, it's really a good time to be creative. And I've got a new studio in my house, so I can't wait to sort of run tape on stuff."
Nancy Wilson, who is currently working on a cover album project, named Tomboy, went on to say: "I've also worked a bit with Sue Ennis, who used to work a lot with me and Ann for Heart music. And so I have some lyrics mainly that I worked on with Sue and took to Ann. And there's a couple of things that I'm really excited about. . . stuff that you wouldn't have heard us do in the '80s."
For Ann Wilson going through the motions with Heart simply isn't an option: "Y'know, Heart was started back in the '70s in an atmosphere of super high ideals, and about it being real and about it being, y'know, authentic. So, I really don't want to see it get to a point of being numb or automatic, or just a cash cow, y'know? That's just immoral to me."
Nancy Wilson told us that Heart has always opted on being an active creative force — rather than playing it safe by just being a touring nostalgia act: "Y'know you're really driven — I think if you're an artistic soul, then you're driven to do your art; And if you only care money, then you're not. Then you're driven to only tour and do the old hits forever, y'know? I think we're pretty artistic about it. We're really happy to still be able to enjoy going out and playing live as well as be creative and be writers."
Nancy Wilson performs tomorrow (June 13th) at Huntington, New York's The Paramount.
Ann Wilson kicks off her next string of solo dates on July 4th on Dublin, Ohio at Dublin Coffman High School.