Anthony Kiedis Sheds Light On Red Hot Chili Pepper's 'Eddie'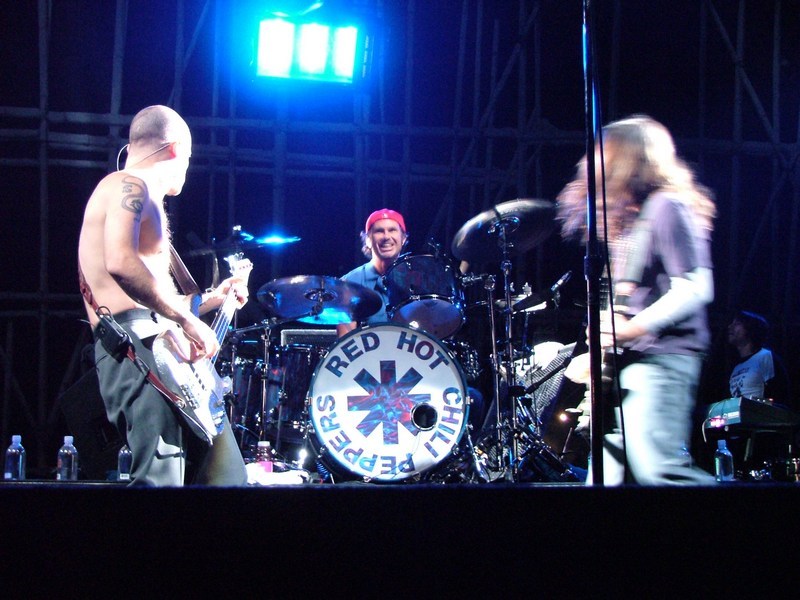 Red Hot Chili Peppers frontman Anthony Kiedis shed light on the band's new tribute to the late-Eddie Van Halen. The track, named "Eddie," will be featured on the band's upcoming double album, Return Of The Dream Canteen, which drops on October 14th.
Kiedis explained how the song came about, posting on Twitter, "Sometimes we don't realize how deeply affected and connected we are to artists until the day they die. Eddie Van Halen was a one of a kind. The day after his death Flea came into rehearsal with an emotional bassline."
He went on to write, "John (Frusciante), Chad (Smith) and I started playing along and pretty soon with all our hearts, a song in his honor effortlessly unfolded. It felt good to be sad and care so much about a person who had given so much to our lives."
Kiedis closed by saying, "Although the song doesn't speak to Eddie by name, it talks about his early days on the Sunset Strip and the rock n' roll tapestry that Van Halen painted on our minds. In the end, our song asks that you not remember Eddie for dying but for living his wildest dream."
Return Of The Dream Canteen once again pairs the Chili Peppers with producer Rick Rubin. Anthony Kiedis told us years ago why the band loves teaming up with Rubin whenever they can: The best way to describe Rick as a producer would be if Baron Von Munchausen were to ejaculate the Red Hot Chili Peppers onto a chess board. As the players of that board, Rick Rubin would be the perfect chess player. He's very intelligent, very emotionally in tune with hardcore soulful music. He knows how to extrapolate the best and most relaxed natural performance of a band without changing them."
Red Hot Chili Peppers will next perform on October 9th and 16th in Austin, Texas at Austin City Limits Music Festival.