Are Metallica, AC/DC, Guns N' Roses, Iron Maiden, & Ozzy Headed To 'Power Trip'?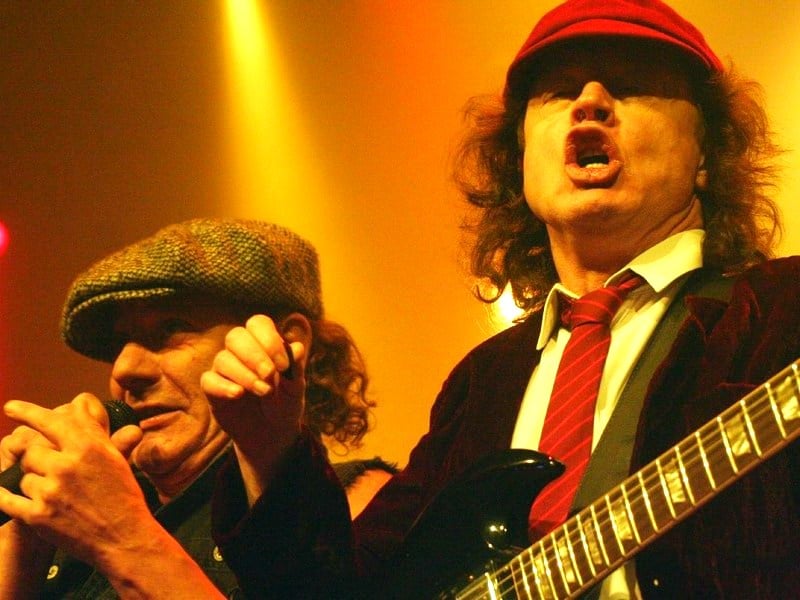 It's looking as though this fall's first-ever Power Trip festival will be one for the history books. Metallica, Ozzy Osbourne, Guns N' Roses, AC/DC, Iron Maiden, and Tool have all teased promos for the event on their social media accounts, which is being produced by Goldenvoice, the promoters behind the Coachella Valley Music and Arts Festival. Power Trip is set to run on October 6th, 7th, and 8th in Indio, California at Empire Polo Grounds.
The San Francisco Chronicle reported, "The full lineup and ticket information for Power Trip is set to be announced on Thursday, March 30th. According to preliminary reports, Guns N' Roses and Iron Maiden will headline on Friday, AC/DC and Osbourne on Saturday, and Metallica and Tool on Sunday.
Frontman Brian Johnson told us that despite the decades flying by, AC/DC stays the same: "There's one important thing I think is very important, is we've never changed. The band has never, ever changed. As one interviewer said to Angus (Young), 'Y'know, you've made 15 albums, Angus, and they're all the same.' And Angus said, 'That's not true. We've made 17 albums, and they're all the same.'"