Armie Hammer, Carmen Electra, Jenny McCarthy + More!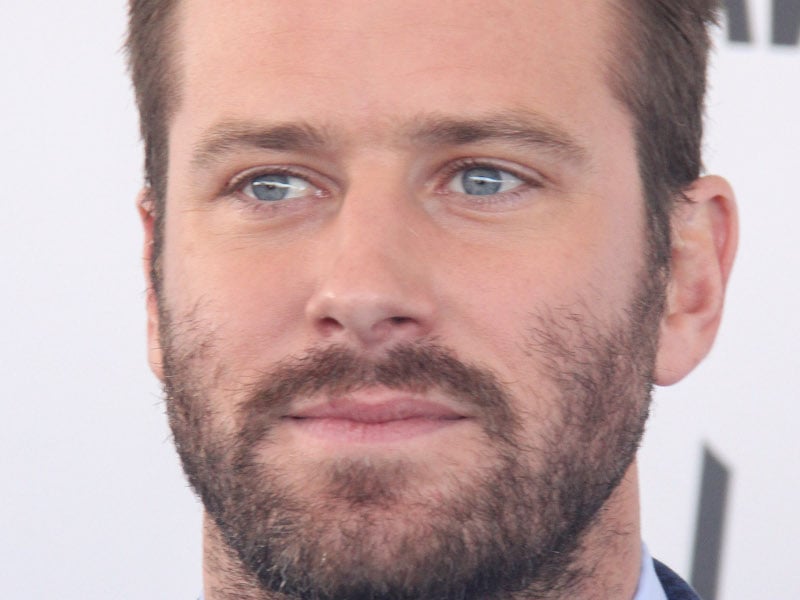 ARMIE HAMMER WILL ONLY HAVE TO PAY $1,500 IN CHILD SUPPORT TO EX-WIFE ELIZABETH CHAMBERS: According to court documents obtained by Page Six, Armie Hammer will only be required to pay his ex-wife Elizabeth Chambers $1,500 each month in child support. The documents state that this is because the disgraced actor "does not have the income" to pay more. The pair share two children together: eight-year-old Harper and six-year-old Ford.
CARMEN ELECTRA AND JENNY MCCARTHY REUNITE FOR SKIMS AD: SKIMS is taking us back to the '90s with its new swimwear campaign featuring Carmen Electra and Jenny McCarthy. "This fun campaign celebrates the impact these women had on pop culture and their timeless appeal, reminding the world that confidence and sexiness cannot be confined," the company wrote in a press release. In the campaign, the Baywatch actresses wash a retro car while wearing SKIMS swimsuits.
MORGAN WADE'S EX-GIRLFRIEND HAD 'FEELINGS' ABOUT HER RELATIONSHIP WITH KYLE RICHARDS: Temptation Island star Kady Cannon spoke with Page Six about her ex-girlfriend Morgan Wade's relationship with Real Housewives of Beverly Hills star Kyle Richards. Cannon said the pair met while she and Wade were still together, and that she had "feelings" about their relationship. However, she added, "The only people who can speak on Morgan and Kyle's relationship or friendship or whatever you wanna call it — and to whatever degree that is — are Morgan and Kyle, and that's it." This comes following the news of Richards split from her husband of 27 years, Mauricio Umansky.
HONEY BOO BOO'S DAD 'SUGAR BEAR' IS IN REHAB AT LAMAR ODOM'S FACILITY: TMZ reports that Honey Boo Boo's dad Mike "Sugar Bear" Thompson is seeking treatment for an addiction to pills. A source close to the reality star told the outlet he reached out to Lamar Odom over the weekend about going to one of his rehab centers. Thompson checked in on Thursday evening (July 6th) in Kansas.