Artists Announced For Berry Gordy, Jr. & Smokey Robinson MusiCares Event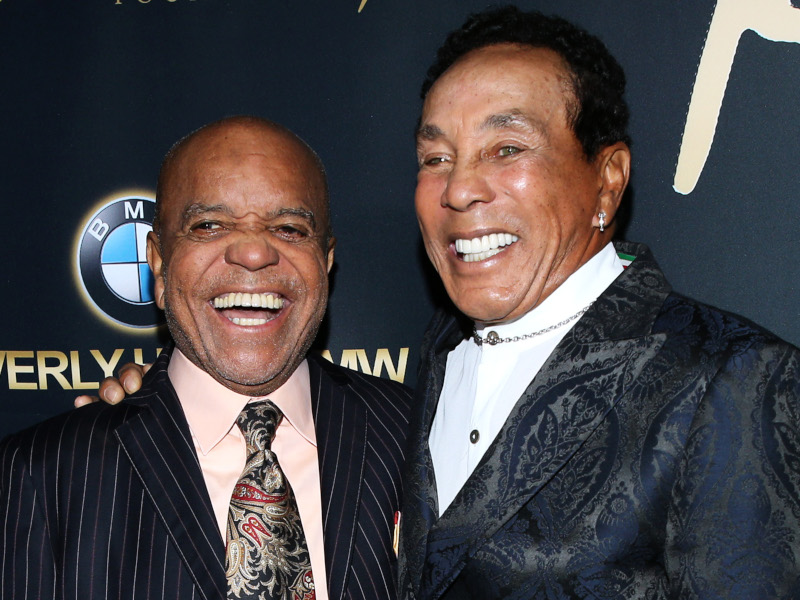 The artists and presenters appearing at this year's MusiCares event have been announced. Motown founder Berry Gordy, Jr. and its inaugural artist Smokey Robinson have been tapped as joint 2023 the MusiCares Persons of the Year. The pairing marks the first time the organization has chosen two separate performers — although it had been known to give the nod to bands in the past.
The tribute concert will take place on February 3rd at the Los Angeles Convention Center two nights before the Grammy Awards ceremony.
Among the talent appearing at this year's event will be Lionel Richie, Michael McDonald, the Temptations, the Four Tops, Dionne Warwick, Valerie Simpson, Mumford & Sons, Sheryl Crow, and Trombone Shorty, among others. Music veteran and keyboardist Greg Phillinganes serving as the evening's Musical Director.
Motown legend Martha Reeves says that the credit for the classic Motown sound is due in large part to Motown founder Berry Gordy's friendship with Smokey Robinson: "They were the best of friends. Smokey and Berry met right after high school. And I understand that Smokey showed Berry a book of poems, and Berry showed him the art of making them into songs."
Reeves, who got her break at Motown while working as a secretary, considered Smokey both a creative leader and driving force at the label: "I thought Smokey Robinson & The Miracles were, like, the Number One group. And Smokey was the writer and the lead singer and the idol. He was our Elvis Presley, he was our George Harrison, he was our Johnny Mathis. He was our everything."