Axl Rose Breaks His Silence On Lisa Marie Presley Memorial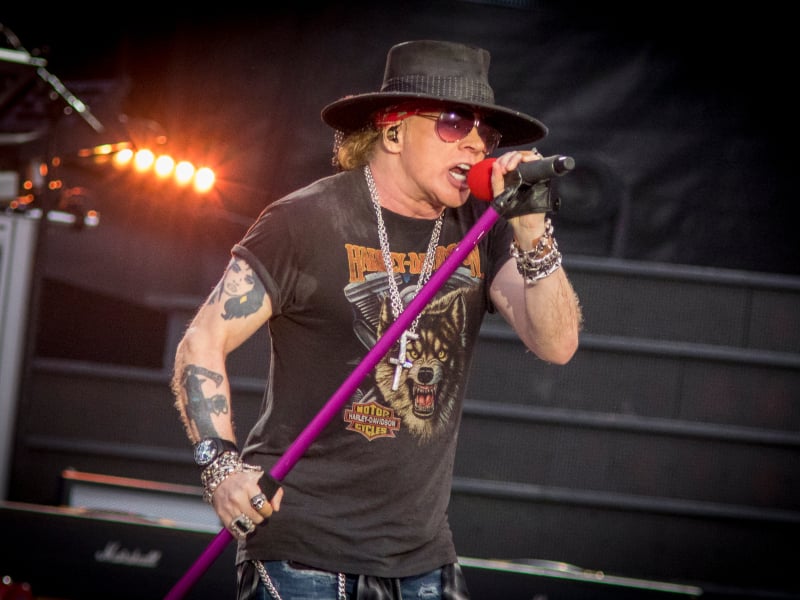 Axl Rose has broken his silence after eulogizing his friend, the late-Lisa Marie Presley. The Guns N' Roses frontman surprised many by not only speaking at Presley's January 22nd memorial at Graceland — but by performing "November Rain," a song she had previous suggested be played at her funeral.
Lisa Marie, the 54-year-old mother of four and only child of Elvis Presley, died in Los Angeles on January 12th after suffering a cardiac arrest.
Speaking to ET, Axl Rose shed light on his emotions while paying tribute to Lisa Marie: "I didn't really know I was going to speak, or anything, and I still feel like don't know that I deserved to be here, but, y'know, I wanted to do right by her and the family and the fans. So, it meant a lot. I was pretty nervous and emotional up there about it. Y'know, when I wrote it, I was calm — but not saying it. It was my understanding she had actually talked about if this situation. . . so that's why, y'know, I was asked to do it. Of course, I had to be here." (29 OC: . . . to be here)