Benedict Cumberbatch, Davis Zaslav, Paula Abdul + More!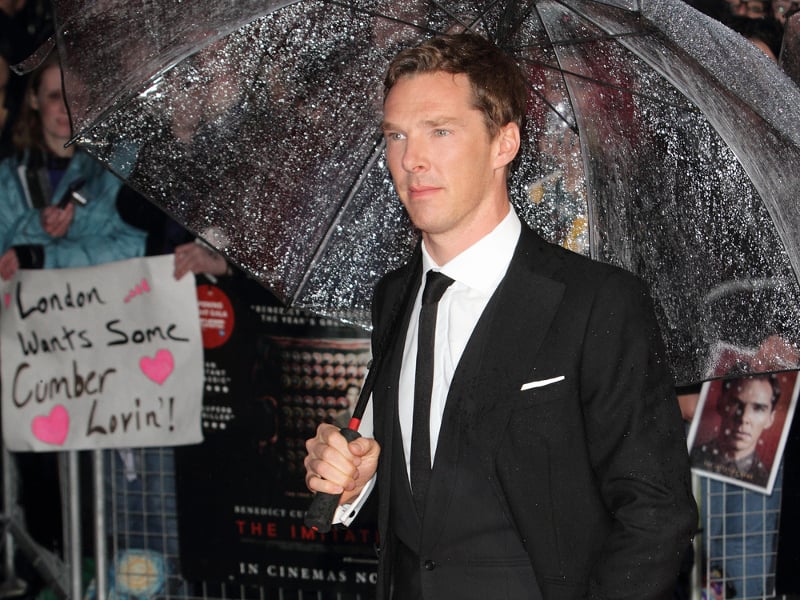 BENEDICT CUMBERBATCH TO PLAY PETE SEEGER IN BOB DYLAN BIOPIC: According to Rolling Stone, Benedict Cumberbatch will star as Pete Seeger in the forthcoming Bob Dylan biopic titled A Complete Unknown. He will join Timothee Chalamet as the lead, while Top Gun: Maverick star Monica Barbaro is set to play Joan Baez.
DAVID ZASLAV IS BOOED DURING COMMENCEMENT SPEECH AT BOSTON UNIVERSITY GRADUATION: According to The Hollywood Reporter, David Zaslav, the head of Warner Bros. Discovery, faced a booing crowd while giving the 2023 commencement speech at Boston University on Sunday (May 21st). Amid the ongoing Writers Guild of America strike, chants such as "We don't want you here," "Pay your writers," and "Shut up, Zaslav" came from the crowd.
PAULA ABDUL EXPLAINS WHY SHE TURNED DOWN A ROLE ON 'THE REAL HOUSEWIVES OF BEVERLY HILLS:' While speaking with Entertainment Tonight recently, Paula Abdul said she's had her fill when it comes to appearing on reality television. Explaining that she turned down a spot on The Real Housewives of Beverly Hills, the "Straight Up" singer said, "I've been humbled. I got a kick out of it that I was ever even asked. However, I like to be the one on the couch with the popcorn, watching with my dogs." She added, "I feel like I've been on reality television for a long, long time."
MICHELLE YEOH SAYS 'THERE'S NO SEQUEL' TO 'EVERYTHING EVERYWHERE ALL AT ONCE:' Michelle Yeoh commented on the possibility of an Everything Everywhere All at Once sequel during the Cannes Film Festival recently. "There's no sequel," she told Variety. "We would just be doing the same thing." The Crazy Rich Asians actress added that since starring in the highly acclaimed film, "The best thing that has happened is I receive a script that doesn't describe the character as a Chinese or Asian-looking person. We are actors. We are supposed to act. We are supposed to step into roles that are given to us and do our job as best we can. That, for me, is the biggest step forward."