Billy Joel 1990 Yankee Stadium Film Coming To Disc & The Big Screen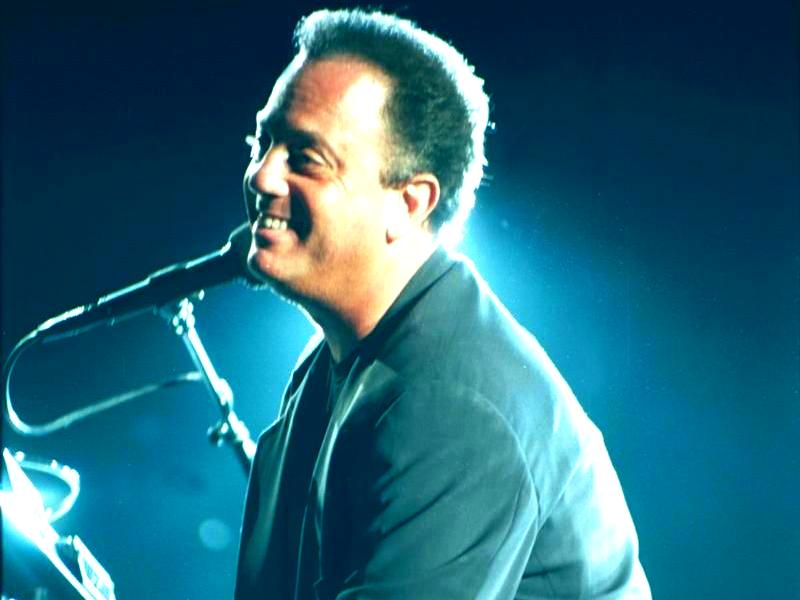 Coming to cinemas worldwide is the 1990 concert film, Billy Joel: Live At Yankee Stadium. The newly re-mixed and re-edited 1990 concert shot in 16mm color film, features new music and behind-the-scenes footage and will run in theaters for two-nights-only on October 5th and 9th.
Presented by Trafalgar Releasing and Sony Music Entertainment's Premium Content division, tickets for Live At Yankee Stadium go on sale on Wednesday, August 10th at 10:00 a.m. EDT at https://www.billyjoel.film/
On November 4th, for the first time, Billy will release Live At Yankee Stadium as a double-disc CD and Blu-ray containing 22 performances from his historic two-day run at "The House That Ruth Built" on June 22nd and 23rd, 1990. All tracks have been remixed from the original multi-tracks and feature 11 completely unreleased performances, including "Uptown Girl," "Only The Good Die Young," "Allentown" and more.
Billy Joel, who was born in the Bronx, recalled his emotions of actually playing the hallowed stadium back in 1990: "Yeah, Yankee Stadium was a whole jump in the level of things. I don't think we had headlined stadiums before that. But that, I think, was our first major stadium gig. And no one had really played Yankee Stadium. We were, I think, the first major headline act to sell a concert at Yankee Stadium on our own. It was really, really exciting. I mean, this is in 'the House the Ruth built' — there you are, you're playing there! They're comin' to see you — not the Yankees. It was huge. . . just the hugeness of it all was staggering, I remember that."
UPDATED: Billy Joel tour dates (subject to change):
August 11 – Pittsburgh, PA – Concert At PNC Park
August 24 – New York, NY – Madison Square Garden
September 9 – New York, NY – Madison Square Garden
September 23 – Houston, TX – Minute Maid Park
October 9 – New York, NY – Madison Square Garden
November 11 – Atlanta, GA – ATLIVE at Mercedes-Benz Stadium (with Lionel Richie and Sheryl Crow)
November 23 – New York, NY – Madison Square Garden
December 3 – Auckland, New Zealand – Eden Park
December 10 – Melbourne, Australia – Melbourne Cricket Ground
December 19 – New York, NY – Madison Square Garden