Billy Joel Jams With ZZ Top's Billy Gibbons At MSG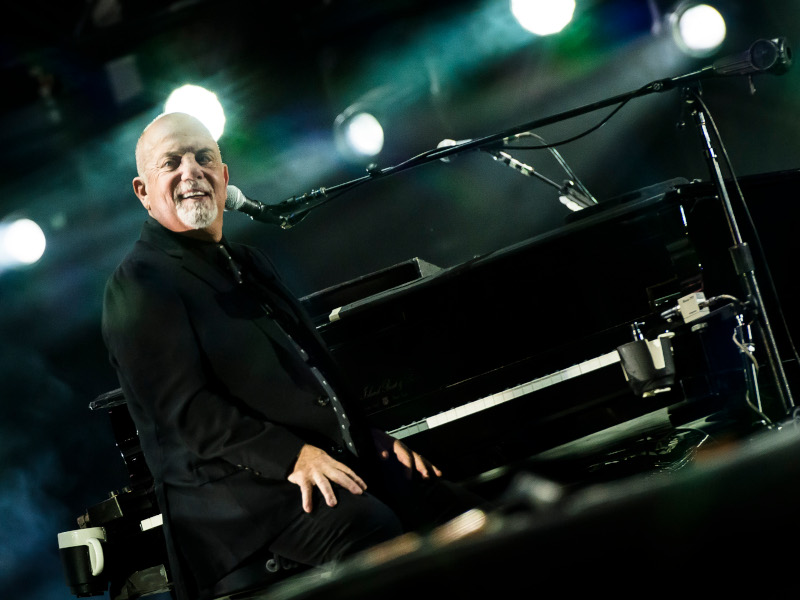 Billy Joel welcomed ZZ Top's Billy Gibbons onstage this past Sunday night (March 26th) during his monthly gig at New York's Madison Square Garden. Gibbons brought some down home Texas blues to the "Big Apple" tearing through both ZZ Top's standards "La Grange" and "Tush" — with Billy's guitarist Mike DelGuidice taking the lead on the latter classic originally sing by the late, great Dusty Hill.
Over the years, Billy Joel has welcomed many music legends onstage with him during his MSG residency — including Bruce Springsteen, Paul Simon, Sting, John Fogerty, Peter Frampton, John Mellencamp, Def Leppard's Joe Elliott, Jon Bon Jovi, Tony Bennett, Richie Sambora, Foreigner's Lou Gramm & Mick Jones, AC/DC's Brian Johnson, Chic Corea, Miley Cyrus, Olivia Rodrigo, John Mayer, the Rascals' Felix Cavaliere, and violinist Itzhak Perlman, among others.
Billy Joel said that there's an element of absurdity in performing for tens of thousands of people as a way to make your living: "It's my job, that's what I do. When I go home, I mean, I take that hat off. Hey — it helps to get in a restaurant; I'll give you that. Y'know, I can always get a table. I think it's funny. I haven't lost sight of the fact that it is, kinda, really silly. It's a silly job. It's the best job I've ever had."
Billy Joel will next perform with Stevie Nicks on April 8th in Arlington, Texas at AT&T Stadium.