Bob Weir Solo Debut 'Ace' Set For Deluxe Reussue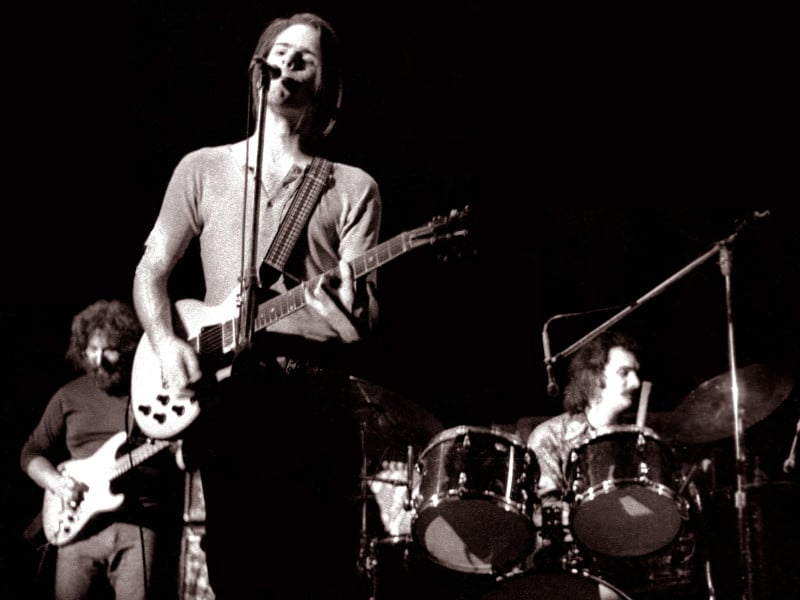 The new 50th anniversary reissue of Ace — Grateful Dead co-founder Bob Weir's solo debut, while backed by the Dead, will be released on January 13th. The new collection pairs a remastered new mix of the classic album with a 2022 live version taped earlier this year at Radio City Music Hall during a performance of Bobby Weir & Wolf Bros featuring the Wolfpack with special guests Tyler Childers and Brittney Spencer.
Ace, which featured all of the Grateful Dead backing Weir, was originally released on May 1st, 1972 and was recorded during a flurry of solo Dead activity. As part of the band's new deal with Warner Bros. Records, the members was all allowed to record solo sets, with Ace recorded around the same time as same year as Jerry Garcia's self-titled debut Garcia and Mickey Hart's Rolling Thunder.
Nearly all of the songs on Ace went on to be fully incorporated in the the Dead's setlist over the decades — with many fans completely unaware they were first released via a solo project. Among the Dead staples found on Ace are "Playing In The Band," "Greatest Story Ever Told," "One More Saturday Night," and "Cassidy."
Bob Weir admitted that he's constantly amazed at the musical journey his and the Grateful Dead's songs have taken throughout the years: "It's like looking back at a picture. The picture takes you back to when that kid was two years old, or whatever, and then the kid grows up and realizes himself. And the tunes do that, too."
The tracklisting to Ace: 50th Anniversary Deluxe Edition is:
Disc One: Original Album (2023 Remaster)
"Greatest Story Ever Told"
"Black-Throated Wind"
"Walk In The Sunshine"
"Playing In The Band"
"Looks Like Rain"
"Mexicali Blues"
"One More Saturday Night"
"Cassidy"
Disc Two: Live at Radio City Music Hall, New York NY (4/3/22)
"Greatest Story Ever Told" – featuring Tyler Childers
"Black-Throated Wind"
"Walk In The Sunshine" – featuring Brittney Spencer
"Playing In The Band"
"Looks Like Rain" – featuring Brittney Spencer
"Mexicali Blues" – Intro
"Mexicali Blues"
"One More Saturday Night"
"Cassidy"