Brian May: Queen Discussing 'Bohemian Rhapsody' Sequel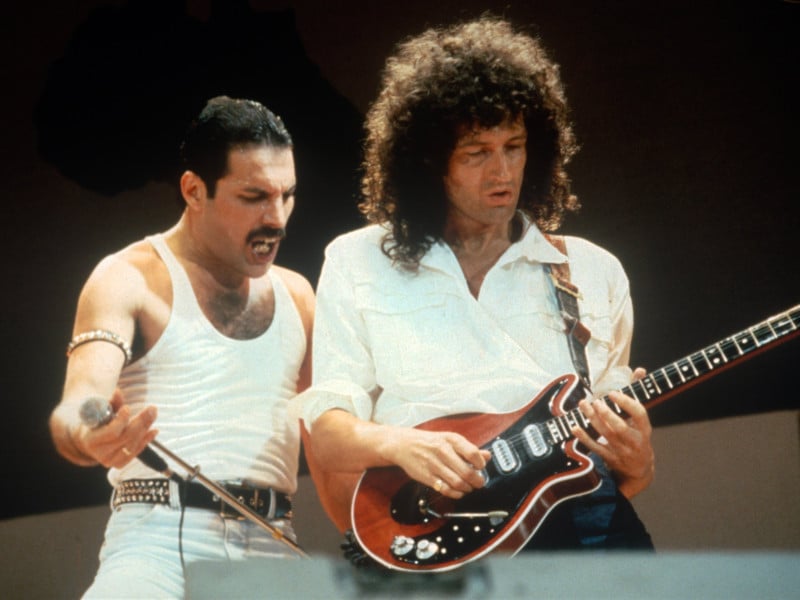 Queen's Brian May revealed the band is considering a sequel to the 2018 blockbuster biopic, Bohemian Rhapsody. The film, which had a $55 million dollar budget has grossed over $910 million globally, marking the film the most successful musical biopic in history.
While talking to Britain's Daily Star, the guitarist said, "We've been talking about it. I felt proud of it and the people who played us were just phenomenal. It's so tempting to do the sequel — it would be worth it just to work with those boys again." Actor Rami Malek scored a Best Actor Academy Award for his portrayal of the late, great Freddie Mercury — with the film also scoring statues for Best Achievement in Film Editing, Best Achievement in Sound Editing, and Best Achievement in Sound Mixing.
Regarding the ground the sequel would cover, May explained, "Bohemian Rhapsody climaxed in Live Aid and I suppose implicitly Freddie starting to deal with his AIDS, but an awful lot happened between the end of the film to the end of the glory days of Queen."
He went on to say, "I loved the fact we were able to do it for Freddie. That really means a lot and I felt we did it in the right way, and in the right spirit. Of course we were represented in the movie because we were a group, but it was really all about Freddie, and I think we did him good."
Brian May and drummer Roger Taylor shed light on the dedication they found from the top down from the cast and crew of Bohemian Rhapsody: "(Brian May): All the way down the cast and the whole production team, you feel this passion. They all felt it was something exceptional and we felt like that (Roger Taylor): Yeah. (Brian May): . . . visiting the set. It was an amazing feeling of loyalty and passion to this whole teamwork. (Roger Taylor): They got very close to us, I mean, visually, which made it particularly uncanny to watch. . . (Brian May): Mmm. (Roger Taylor): . . . for us, and after a couple of viewings, I mean, you start to (laughs) completely believe, 'Ah, that was us!' No, it's not, no. (Brian May): You do. (Roger Taylor): . . . it's other people. But (laughs) phenomenal (laughs)."