Brian Wilson Biographer Heading Up UCLA Event Tomorrow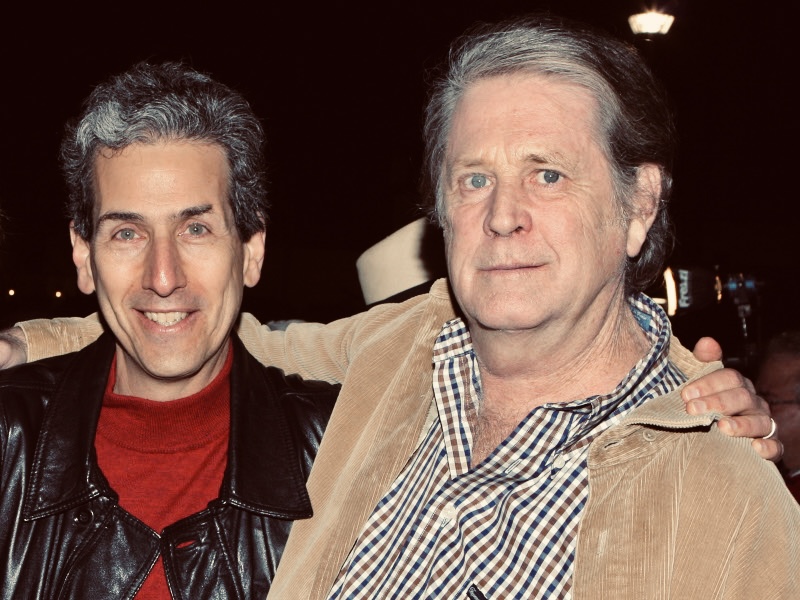 West Coast Beach Boys fans take note for a special event happening tomorrow (Wednesday, October 12th) at UCLA's Lani Hall. At 4 pm PST, noted writer/producer David Leaf — author of the newly expanded, God Only Knows: The Story Of Brian Wilson, The Beach Boys And The California Myth — will be on hand for an in-depth chat with Emmy Award winning commentator/journalist Roy Firestone. The chat will benefit the UCLA Herb Albert School of Music.
Along with a book signing by Leaf, audience members will be treated to a rare appearance by longtime members of Brian Wilson's legendary band — Darian Sahanaja and Probyn Gregory. The event is free and open to the public, although seating is limited and early arrival is encouraged. A book signing will follow for those who have purchased in advance from https://amzn.to/3zNkbbp or other sellers. To live stream the event, log on to: https://schoolofmusic.ucla.edu/event/god-only-knows/
David Leaf, a Peabody Award-winning author, filmmaker, and UCLA professor, has reissued his groundbreaking tome via Omnibus Press to coincide with Brian Wilson's 80th year. Leaf has written a new, expansive section covering the years since the book's 1985 reprint.
The California Myth now features newly written contributions from Paul McCartney and Barry Gibb, an introduction by Jimmy Webb, and notes by Brian's wife, Melinda Wilson.
Spurred on by years of fandom and the 1971 watershed publication of Tom Nolan's in-depth two-part "A California Saga" Rolling Stone story spotlighting the Beach Boys' history and inner workings — David Leaf was left with a fascination and need to unearth this band's bottom line: "What I was seeing was, this group on stage was great, this group on record was great — and this story had a million missing pieces that I could not connect. And I became pretty obsessed to the point where before I graduated from college — I don't remember the exact moment that I articulated it, but (I thought), 'I'm going to move to California, write a book about Brian Wilson, became his friend, and help him finish SMiLE.'"
Following the 1978 publication of his book, among many other things, David Leaf co-produced the Beach Boys' critically acclaimed career-spanning Good Vibrations: Thirty Years Of The Beach Boys box set, in which he worked with Brian Wilson to liberate over 30 minutes of unheard SMiLE material, followed by the massive Pet Sounds box set. He was instrumental in helping Brian Wilson follow through on becoming a live concert performer and served as the guiding hand and creative consultant for Wilson to finally complete the long-unfinished SMiLE project for live performance: "He's not a natural performer by any stretch of the imagination, but Brian has always understood the impact his music has had on others. It's unfortunate that so many decades of his life were filled with a rollercoaster of sadness and abuse that he wasn't able to enjoy it more. But, I think one of the great things about when he started touring in '99 and for the years that I was around and afterwards, he got an awful lot from getting out there and playing his music. He didn't always show it on his face — but he felt it."