Brooklyn Beckham, Nicola Peltz, Kylie Jenner + More!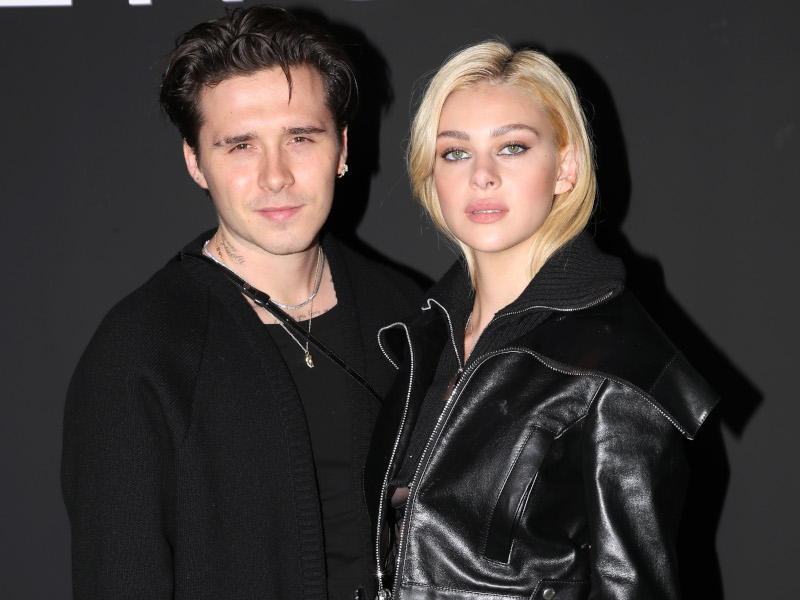 LAWSUIT EXPOSES CHAOS BEHIND BROOKLYN BECKHAM AND NICOLA PELTZ'S WEDDING: Court documents filed by the wedding planners of Brooklyn Beckham and Nicola Peltz's big day were obtained by Page Six recently, revealing the disarray that occurred behind the scenes. Peltz's father, Nelson Peltz, who is referred to as a "billionaire bully" in the suit, allegedly wanted to "cancel the wedding" and called it "a s–t show." The wedding planners' suit is a countersuit, as Nelson claims they refused to return a $159,000 deposit. The lawsuit also reveals that the guest list was a point of contention, as documents state that, "Nicola was adamant about not inviting certain politicians to the wedding, including Florida Governor Ron DeSantis."
KYLIE JENNER SAYS HER FAVORITE SISTER IS KIM KARDASHIAN: Kylie Jenner graced the cover of the latest issue of Vanity Fair Italy, sharing which of her four sisters is her favorite. "My favorite changes over time. Right now it's Kim. Kim has changed so much recently. We are very connected, she is always the first sister I call when I need something. We have been going through a lot of similar experiences lately," she said. As for who she feels least connected with, Kylie named Kendall Jenner. "Without a doubt Kendall," she said. "You know what they say, though? Opposites attract. And that's how it works with us."
MELISSA JOAN HART 'KIND OF HAD A LITTLE THING' WITH RYAN REYNOLDS IN THE 1990S: Melissa Joan Hart dished on her dating life in the '90s while starring on Sabrina the Teenage Witch during a recent episode of the Hey Dude… The 90s Called! podcast. "I dated Corky and kind of had a little thing with Ryan," she said, referring to Chris William Martin and Ryan Reynolds. In 2017, Joan Hart revealed to Australia's Studio 10 that she and Reynolds "were smitten and cute." She added, "He was adorable. He was a really nice guy."
PARIS HILTON REVEALS HER BABY'S NAME: Nearly a month after she announced the arrival of her baby boy, Paris Hilton shared that his name is Phoenix Barron Hilton Reum on her This Is Paris podcast. Hilton and her husband, Carter Reum, welcomed Phoenix via a surrogate.