Bruce Springsteen Is A Grandfather!!!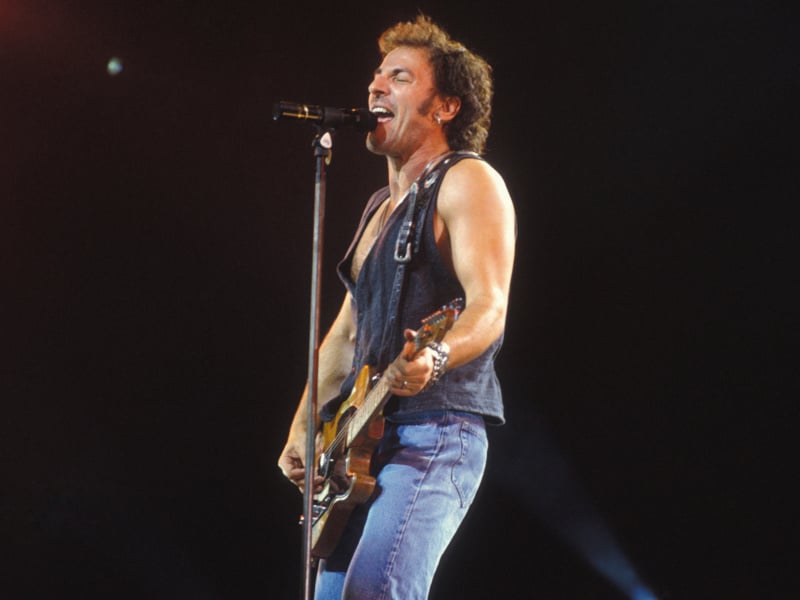 Bruce Springsteen and Patti Scialfa are first time grandparents with the recent birth of granddaughter Lily Harper Springsteen. Scialfa posted a shot of the couple's youngest son, 28-year-old New Jersey firefighter Sam Springsteen and his fiancee with the caption "Walking the baby" alongside another more traditional shot of the family's newest addition.
The post elicited congratulations from both Tom Morello and Eddie Vedder's wife, Jill.
Last August, the Springsteen's middle child, daughter Jessica, earned a silver medal in the team jumping final at Equestrian Park at the Tokyo 2020 Olympics. The couple's eldest child, Evan is a musician as well as working at SiriusXM Radio as a program director and festival producer.
Back in 2007, when Patti Scialfa was heading out on the road with the E Street Band in support of "The Boss'" Magic album, we asked if her and Bruce's kids were used to having parents whose "office" is out on the road: "Yeah, of course. We've been touring since they were young, and when they were born they were always out on the road, now they have a pretty big life of their own and school — so they don't like to leave school now. And sometimes I can drag them out on a weekend. They don't want to be on the road right now. In the summer they like the road, 'cause they can bring a friend and they're free. But usually they miss a lot of schoolwork and they don't like that. And then they have their own lives and their own friends. So, we're home every three days."
Bruce Springsteen & The E Street Band kick of their 2023 tour dates on February 1st at Tampa, Florida's Amalie Arena.