Bruce Springsteen Performs 'If I Was The Priest' For The First Time In 50 Years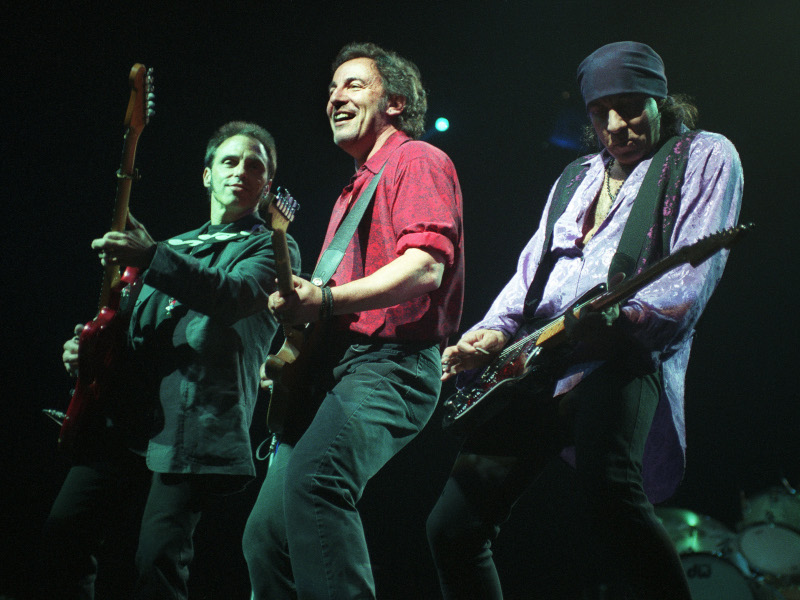 Bruce Springsteen surprised more than a few fans on Tuesday night (February 14th) at Houston's Toyota Center, when thanks to a fan sign request, he performed "I Was The Priest" live for the first time in 50 years. The pre-fame classic was resurrected back in 2020 for the Letter To You album — but had never been performed live by the E Street Band.
"If I Was The Priest" has gained iconic status over the years for its inclusion in Springsteen's May 2nd, 1972 Columbia Records auditions for John Hammond — and playing a large part in getting him signed to the label.
Guitarist Steve Van Zandt told us that the E Street Band is built on spontaneity and is able to keep their shows so flexible because they don't fall into the same traps as other touring groups: "Y'know, I know a lot of bands, they just play the same sets, 'cause they have that (laughs) expensive production that has to be coordinated — which we don't have. Y'know, we're like the light man, the sound man, (laughs) they'll catch up — they'll figure it out by the second verse. We don't care. It's all about the music, it's all about the relationship with the audience and we kind of just go for it. I'm very proud that we're able to turn arenas, and even stadiums, into clubs."