Carlos Santana On The Mend After Heat Exhaustion Collapse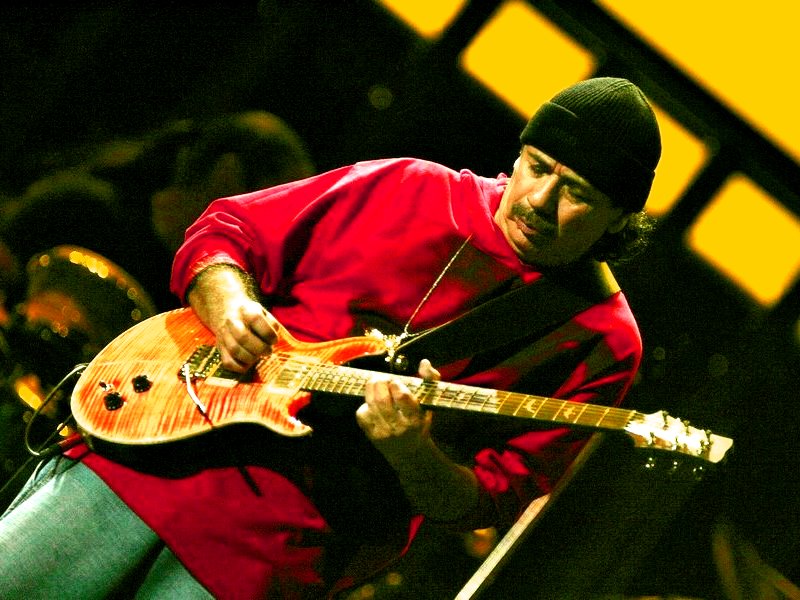 Fans can breathe a sigh of relief — it turns out Carlos Santana's collapse on stage on July 5th was due to heat exhaustion and dehydration. Santana stunned the crowd after fainting while performing in Independence Township, Michigan at the famed Pine Knob Music Theatre. Last night's show (July 6th) in Burgettstown, Pennsylvania at The Pavilion at Star Lake was postponed and will be rescheduled for August 4th.
Santana's wife and drummer Cindy Blackman Santana to posted a Facebook message to fans from the couple writing: "Hi Everyone! Carlos & I thank you so much for your prayers, love, care & concern for him! Please know that he's resting and doing very well! He was diagnosed with heat exhaustion & dehydration. . . it was 100 degrees on stage and 114 under the lights so that coupled with not enough water is what caused the issue. He'll be as good as new soon! Thank you again and we love you! Cindy & Carlos."
We recently caught up with Carlos Santana and he stressed the ongoing importance in getting positive messages out to young people as early as possible: "I think the best thing to change the world is just change kids' perception because it's too late for the tyrants. They're not gonna hear it, y'know? So, utilize music to expand people — expand a woman and a man to the point where they can feel more compassion and more understanding."
Santana next performs on Friday (July 8th) with Earth, Wind, & Fire at Noblesville, Indiana's Ruoff Music Center.