Celebrity Gossip: Amber Heard, Al Pacino, DAniella Karagach + More!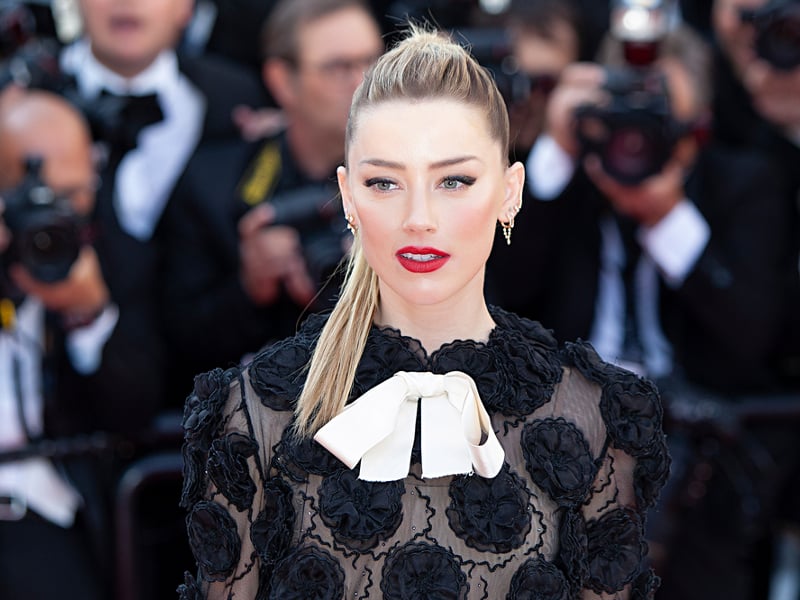 JASON OPPENHEIM AND MARIE-LOU NURK SPLIT AFTER LESS THAN A YEAR: Selling Sunset stars Jason Oppenheim and Marie-Lou Nurk have called it quits after dating for less than a year. In a joint statement posted to their respective Instagram Stories Wednesday (May 31st), the former couple wrote, "While we still love and care about each other very much, the distance between us has proven to be too great a challenge to overcome. We remain close friends and continue to talk often and support each other and we want the very best for one another. We thank everyone for their support throughout our relationship."
AL PACINO 'SURPRISED' BY NOOR ALFALLAH'S PREGNANCY: Al Pacino is reportedly surprised by the news that he's going to have a fourth child at the age of 83. Sources close to the Scent of a Woman star told TMZ Wednesday (May 31st) that he was not looking to have a child with 29-year-old producer Noor Alfallah. They've only been dating for a year.
AMBER HEARD LOOKING TO STAY IN SPAIN: Amber Heard is hoping to stay in Spain long-term. Although the Aquaman star has some Hollywood films in the works, she told a local news reporter that she's in no rush to leave Europe. In a clip posted to TikTok, the actress says, "I love Spain so much." When asked if she plans to stay in the country she responds, "I hope so. I love living here."
DANIELLA KARAGACH AND PASHA PASHKOV WELCOME THEIR FIRST CHILD: Daniella Karagach and Pasha Pashkov welcomed their first child on Tuesday (May 30th). The Dancing With The Stars pros welcomed their daughter Nikita with a joint Instagram post Wednesday (May 31st), featuring a series of images of the newborn.