Celebrity Gossip: Derek Hough, Rachel Bilson, Kevin Costner + More!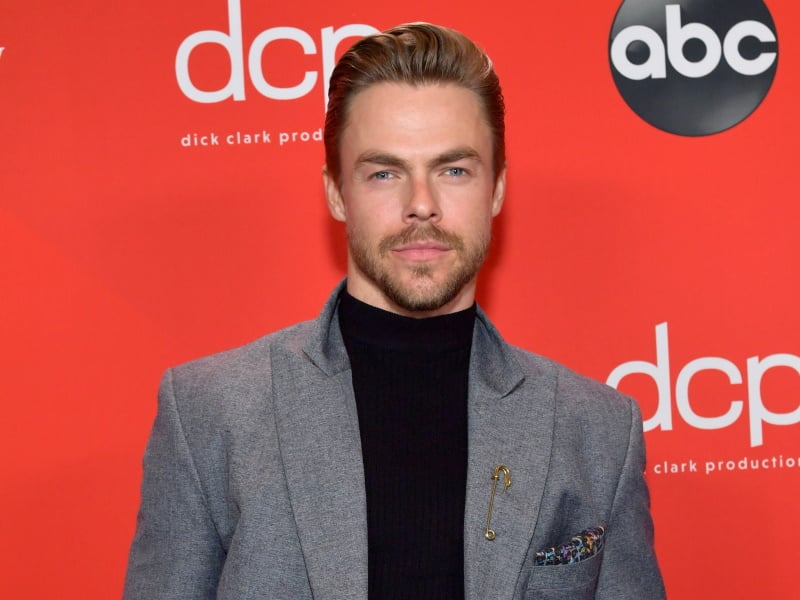 JON GOSSELIN EXCITED TO 'REBUILD' RELATIONSHIPS WITH HIS KIDS: Jon Gosselin is ready to work on his relationship with his kids now that his custody battle with Kate Gosselin is over. The Jon and Kate Plus 8 alum told US Weekly Wednesday (May 3rd), "I am relieved that court is over and I can focus on rebuilding my relationships with my children who now live in North Carolina and New York. It's a very freeing feeling to not have to worry about lawsuits from Kate and really opens the door for me to reach out to my other children. I truly hope for the best."
DEREK HOUGH OPENS UP ABOUT LEN GOODMAN'S DEATH: Derek Hough opened up about the death of Dancing With The Stars judge Len Goodman. The DWTS dancer turned judge tearfully told Jana Kramer on her April 30th podcast episode, "We knew he was unwell but we certainly didn't know the extent. This was a huge shock to all of us and it's incredibly sad."
RACHEL BILSON WANTS TO BE 'MAN HANDLED': Rachel Bilson got candid about her sex life on the latest episode of the Women On Top podcast. She confessed that "missionary" is her favorite position because she wants "to be f-king man handled." However, the O.C. alum added, "But I've learned that if you want to have an orgasm during sex, you have to be on top."
KEVIN COSTNER 'SURPRISED' BY DIVORCE: Kevin Costner is reportedly stunned by that his wife Christine Baumgartner is filing for divorce. A source told Page Six, "There was no issue of cheating at all," and added, "Kevin was very surprised by Christine's actions, he obviously doesn't want the divorce and he would take her back."
MARIA MENUONOS DISCUSSES PANCEATIC CANCER JOURNEY: In an interview published in People Wednesday (May 3rd), Maria Menuonos opened up about receiving a pancreatic cancer diagnosis at the same time she was expecting the birth of her first child. The 44-year-old Extra host, who had previously been diagnosed with a brain tumor in 2017, said doctors discovered she had a 3.9-centimeter mass after months of suffering from abdominal pain and diarrhea. She told the outlet, "I'm like 'How in the freaking world can I have a brain tumor and pancreatic cancer?' All I could think was that I have a baby coming." According to her doctors, Menuonos is in good shape after having surgery to remove the tumor along with part of her pancreas, her spleen, a large fibroid and 17 lymph nodes on February 16th.