Celebrity Gossip: Hilary Duff, Will Poulter, Lily Collins + More!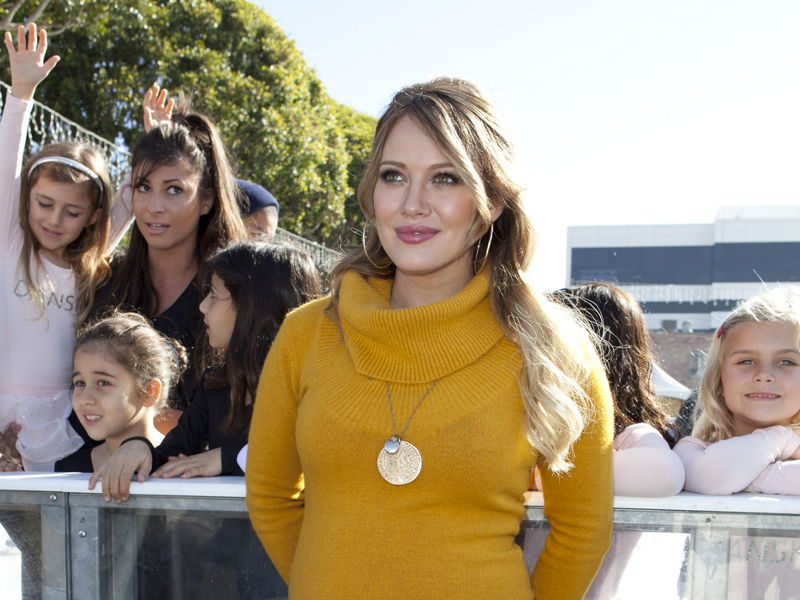 HILARY DUFF ADMITS TO SUBBING COFFEE FOR MEALS: Hilary Duff recently admitted that she often follow's Gwyneth Paltrow's "starvation" diet. The How I Met Your Father star told Molly Sims on Tuesday's (May 9th) Lipstick on the Rim podcast, "Sometimes I try to – you know, Gwyneth's in trouble for saying this – but sometimes I try to just drink coffee in the morning and starve off my hunger." However, she added that she often "wakes up really hungry," and is known to eat a stray chicken nugget while packing her kids' lunch in the morning.
WILL POULTER MISTAKEN FOR SID FROM 'TOY STORY:' Will Poulter was recently mistaken for the Toy Story character, Sid, while in Los Angeles. The Guardians of the Galaxy Vol. 3 star told GQ, "A guy at a urinal in LA last week turned to me and said, 'You're in Toy Story, right?' And I was like, 'Well, that was animated." The Toy Story villain was originally voiced by Erik Von Detten.
MAMA JUNE PINCHING PENNIES AFTER BLOWING $1 MILLION ON DRUGS: "Mama" June Shannon claims she has had to tighten her spending after blowing $1 million on drugs. The reality star told the Daily Mail Wednesday (May 10th), "Now I've gone back to being like penny pinching." The Here Comes Honey Boo Boo alum added, "I think about a lot of things I could do with that money," she added. "My husband tells me all the time that I can't dwell on it."
LILY COLLINS' WEDDING JEWLERY STOLEN DURING SPA TRIP: Lily Collins' engagement ring and wedding band were stolen during a recent spa visit. According to TMZ, The Emily in Paris star was visiting the West Hollywood Edition hotel spa on May 6th when her belongings were taken. The outlet reports that the Los Angeles County Sheriff's office is currently investigating the theft.
JULIA LOUIS-DREYFUS CALLS 'SEINFELD CURSE' MORONIC: Julia Louis-Dreyfus told Rolling Stone that there's no such thing as the "Seinfeld Curse." The nine-time Emmy winner said the very idea that the show's cast struggled to find work after the successful NBC series ended is "moronic." She told the outlet, "It was invented by the media. They thought it was clever. You don't need me to prove it wrong, it was ridiculous! It made no sense. I was amazed that it had legs, because it was so moronic. I don't know how else to say it!"