Chris Rock, Will Smith, Jude Law + More!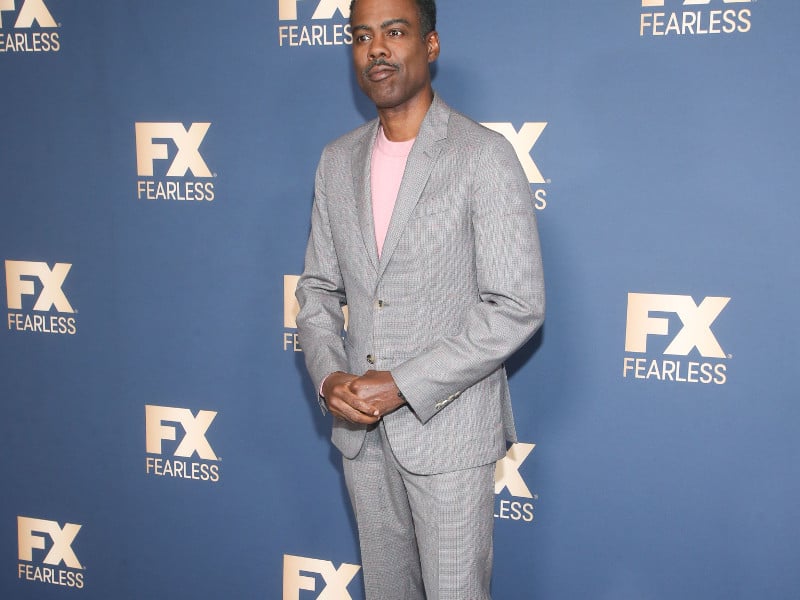 CHRIS ROCK PLANS TO ADDRESS OSCARS SLAP DURING LIVE NETFLIX SPECIAL: Page Six reports that Chris Rock will be commenting on Will Smith slapping him at last year's Academy Awards during his live Netflix special on Saturday (March 4th). A source told the outlet, "If you were waiting to see Rock on tour address the infamous Will Smith slap situation . . . the comedian is waiting to spill his humorous take on it on his live Netflix stand-up special." Chris Rock: Selective Outrage is set to stream live from the Hippodrome Theatre in Baltimore.
CHECK OUT THE TRAILER FOR 'PETER PAN & WENDY:' Deadline reports that the official trailer for Peter Pan & Wendy dropped on Tuesday (February 28th). Catch a glimpse of Neverland, Peter Pan, Tinkerbell, and Jude Law's Captain Hook in the live-action film set to premiere on Disney+ April 28th.
KARAN SONI JOINS 'SPIDER-MAN: ACROSS THE SPIDER-VERSE:' According to The Hollywood Reporter, Deadpool star Karan Soni has joined the cast of Marvel's animated film Spider-Man: Across the Spider-Verse. Soni will voice Pavitr Prabhakar, known as Spider-Man India in an alternate universe.
DEBBIE ALLEN COMMENTS ON ELLEN POMPEO'S 'DEPARTURE' FROM 'GREY'S ANATOMY:' Debbie Allen spoke with Entertainment Tonight at the Creed III premiere Monday (February 27th) about Ellen Pompeo's "last episode" of Grey's Anatomy. "You know, Meredith Grey is taking a journey to another direction, but she's still alive. She'll still be coming back to the show. But she is definitely taking a departure," Allen told the outlet. "The truth is, it's not her last episode. She's leaving Grey Sloan Memorial Hospital, not Grey's Anatomy."