Courtney Love Says Brad Pitt Pushed To Make Kurt Cobain Biopic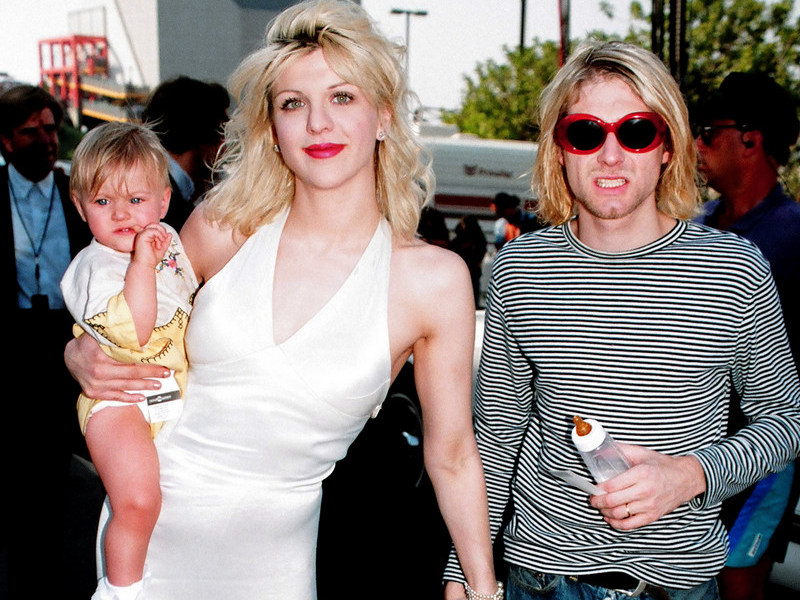 Courtney Love maintains that by not allowing Brad Pitt to star in a Kurt Cobain biopic, it cost her a role in Fight Club. Love shared the details during her recent appearance on Marc Maron's WTF podcast, explaining how she was originally slated to portray the female lead in David Fincher's 1999 classic.
Love claims she was fired from the movie after a fight with Pitt, who wanted to portray Cobain in Gus Van Zant's movie Lost Days, the 2005 Cobain biopic which Love, the Cobain estate — and ultimately, Brad Pitt — were not involved in.
Courtney Love took to Instagram to speak out further on the incident, writing:
Hi. Regarding a story I told on the Marc Maron WTF podcast. A story I was never going to tell. Brad pushed me a bridge too far. I don't like the way he does business or wields his power. It's a simple fact, and it started during the production of Fight Club.
 
I understand how much a game of roulette casting is. I am not here 22 years later bitching about losing a part playing someone's side piece in a movie. On the podcast, I recount the day Brad & Gus Van Sant called me for lunch and tried to blackmail me over my role, for the rights to a film about Kurt. I lost my s*** on them, and by 7pm I was fired from Fight Club.
Every word of this is factual. This was always a secret I was fine keeping. It's a movie. Indeed, I passed on better roles than that. Who cares? The point is Brad kept on stalking me about Kurt.
Love went on to post that as recently as 2020, she and Brad Pitt had another discussion about a Kurt Cobain film:
It's because I'm in recovery. And resentment is like drinking poison and hoping the other person dies. I was over being mad about it. Plus, I heard Pitt was dealing with the same demons. So, we might both have changed our spiritual world views. Not to be.
     
It's not just the Zoom I had with Brad in 2020 where I said no to @planbfilms & Brad producing it. It's that I said NO on the Zoom and that was not enough, and I was not heard. I was ignored. I had no plans to bring it up with Marc Maron but it came up. I told the story because I felt Pitt would not stop pursuing Kurt – unless I said it in public.
An unamed source told The Hollywood Reporter, that Courtney Love only auditioned for Fight Club — and was never hired to act in the movie, claiming it was, "A role she was never offered at any point. . . You cannot be fired for a job you didn't get. It's common knowledge that roles are not decided by other actors but by the director."
Brett Morgen, who directed the 2015 Kurt Cobain documentary Montage Of Heck — which was made with the cooperation of the Cobain family — told us he has no patience for the Cobain murder theorists ["It's basically criminal, what they've done. It's made it very difficult for the family to grieve, and this is really just a couple of people who've gotten their seeds onto young, impressionable folks and it's pathetic. I mean, it really is. And if anyone out there thinks they're a Kurt Cobain fan and participates with these people, they are s***ting on Kurt's family, particularly his daughter."] SOUNDCUE (:22 OC: . . . particularly his daughter)