Creedence Clearwater Revival Releases 1970 Royal Albert Hall Performance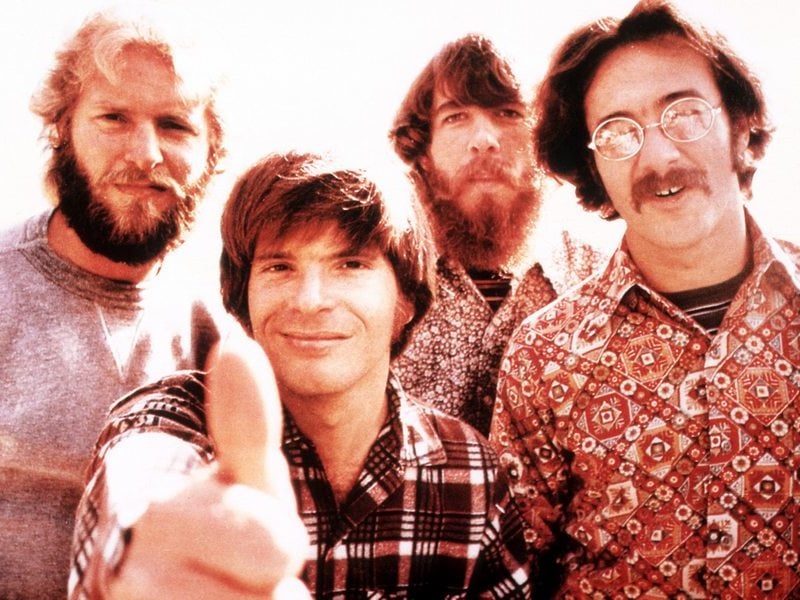 Out today (September 16th) on streaming services is Travelin' Band: Creedence Clearwater Revival At Royal Albert Hall. The film and live concert soundtrack features the band's legendary concert and new and archival documentary footage.
The eagerly-awaited live set will be released physically on November 14th and comes with a bonus CD of previously released hits.
The film, which is narrated by Jeff Bridges, was directed by Bob Smeaton — best known for his work on 1995's Grammy-winning The Beatles Anthology and most recently, 2021's critically acclaimed The Who Sell Out documentary. Creedence played two shows at the Albert Hall, hitting the hallowed venue on April 14th and 15th, 1970.
Amazingly, Creedence, who has been giving both the Beatles and the Rolling Stones a run for their money back in the States with their dominance on both the FM and AM airwaves, hit the Royal Albert Hall just four-days after the "Fab Four's" split was announced. Leader John Fogerty admitted to us the band was being told that they were the next in line to the throne: "I'm sure that we felt that we were in our ascendency. The fact that the Beatles has broken up, therefore, quickly thinking, then, 'Well, they're not a band anymore — so, who's the number one band? Maybe it's us (laughs)!' That kinda thing. I believe we were in England preparing to play at Albert Hall right when the Beatles broke up. I think it was just within days, actually. We were already in London. I mean, there were other bands that were around, like the Rolling Stones, who certainly would've had been in contention."
Fogerty, who admittedly has always had mixed emotions about his Creedence days and how things played out personally and professionally with the band, told us he's happy this show is finally available to everyone that loves this music: "I'm glad that the fans finally get to see it as a performance. I'm sure almost all of 'em have maybe have heard about it — but no-one's ever seen it before. I think that's the main thing. It's almost like a stone unturned that needed to be (laughs) — y'know? There are other underlying other emotions, part of which is, 'Why in the world was in hidden away for so long?' — that kind of thing. But, we're here now and, y'know, make the best of it."