David Crosby Drops New Live Take Of 'Guinnevere'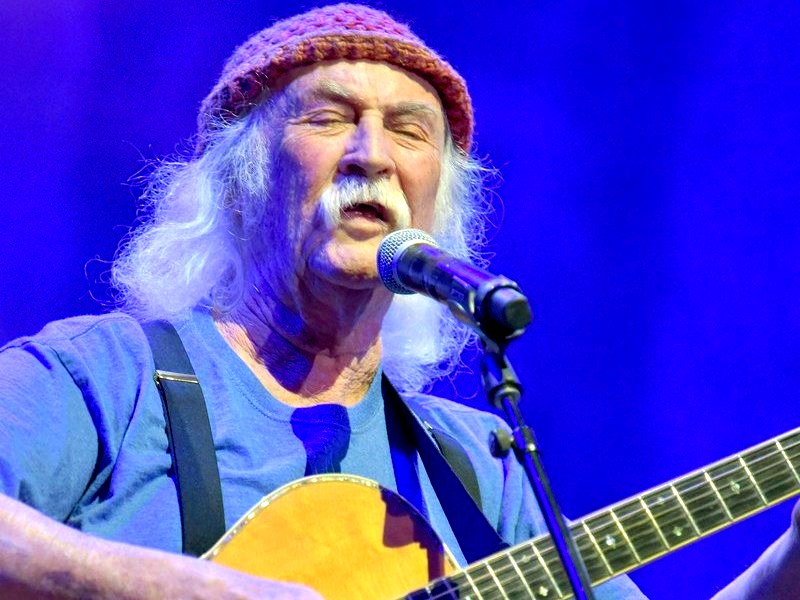 David Crosby has just dropped a new live version of his 1969 classic, "Guinnevere." The track is the latest teaser from David Crosby & The Lighthouse Band Live At The Capitol Theatre, which drops on December 9th.
The new collection was recorded on December 8th, 2018 at Port Chester, New York's Capitol Theatre. On the set, Crosby is joined by guitarists Becca Stevens and Michael League, along with keyboardist Michelle Willis, with whom he's been working with since 2016's Lighthouse album.
Over the past few years, it's seemed as though as his peers started to slow down, David Crosby has only gained speed while going from strength to strength with amazingly relevant albums and performances. We asked him what's bringing on the newfound burst of inspiration: "The easy money would be to say, 'Well, I was all constrangled (sic) being in that group and as soon as I got outta the group, I blossomed.' I don't know if it's that simple. I think I was actually workin' on these tunes even while I was in Crosby, Stills, & Nash — but I don't think I had a venue for 'em there. I don't think they would've been, y'know, good to do with that group. Whichever way it was — that's what happened. I quit them and I started doing this and it's been spectacular as far as the writing goes. I've been just so lucky."