Deep Purple Drummer Recalls Paul McCartney Sessions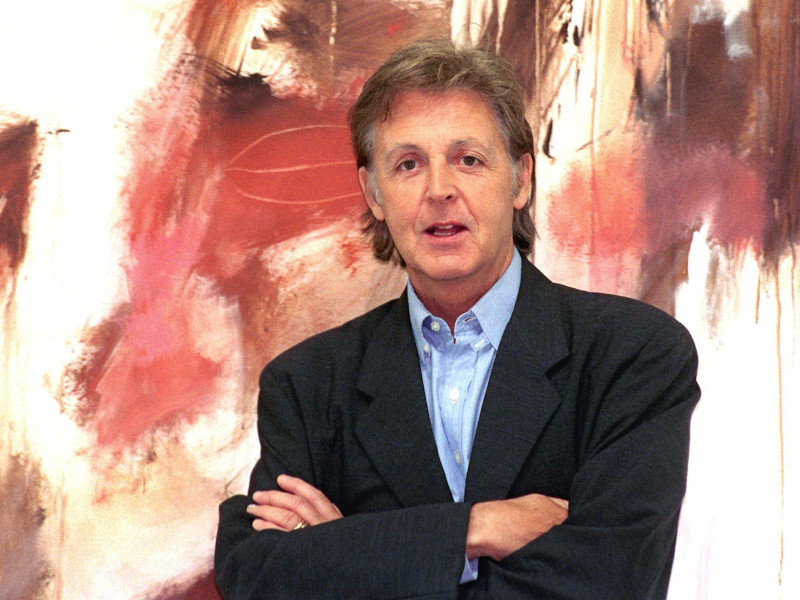 Deep Purple's co-founding drummer Ian Paice looked back at his 1999 stint recording and performing with Paul McCartney. Paice, who had never met "Macca" before the Run Devil Run sessions, had been a longtime close friend of George Harrison.
Run Devil Run, which also featured Pink Floyd's David Gilmour on guitar, consisted primarily of deep-cut 1950's covers with a few new songs thrown into the mix. The sessions marked McCartney's first since the 1998 death of wife Linda McCartney.
Paice recalled being tapped by McCartney for the gig, telling Classic Rock: "I got the call: 'Would you like to do the date at Abbey Road?' What do you say? I went in on the Monday morning knowing full well that if it was crap I wouldn't be there on Tuesday. And the whole thing was done in five days, like the Beatles did their early stuff — 10 a.m. til 5:30 p.m., one o'clock stop for lunch."
Regarding working with McCartney on the historic sessions, Ian Paice said, "Everybody thinks of him as a singer/composer but boy, what a bass player! It's not that he plays a lot, but what he does play is in exactly the right place. You listen to every Beatles record — he and Ringo (Starr), it feels great. That is not luck, that is God-given talent. He was so easy to play with."
Around the time of Run Devil Run's release, Paul McCartney revealed that Ringo had actually been his initial choice to sit behind the kit for the sessions: "Yeah, it would've been great. He would´ve been my first choice. And then Keith Moon and then John Bonham — but they're dead, so that would've been more difficult. But (Ringo) was doing something. He was getting his tour together."
McCartney tapped producer Chris Thomas for the Run Devil Run sessions, having first worked with him during the Beatles' "White Album," and again on his Back To The Egg collection and The Concerts For The People Of Kampuchea live set. McCartney shed light on why it was important to him to come out rocking after a particularly sorrowful time in his life: "I was always going to make a rock n' roll album. It was like one of the things I dearly wanted to do, and I kinda felt it'd be best to make it before the end of the 20th century. Y'know, it felt like it ought to be in the package of the 20th century."